Sun bangs NetBeans drum
Support for $99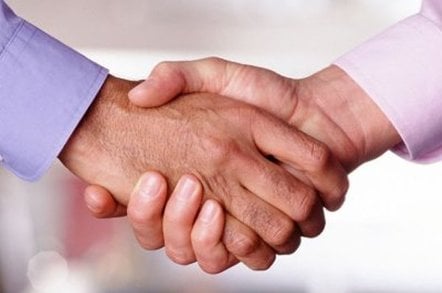 Sun Microsystems hopes to take some of shine off this week's EclipseCon open source conference by unveiling new NetBeans tools and support for Java developers.
Sun is offering developers using its Java programming tools paid per-incident online support for its NetBeans, Java Studio Creator, Java Studio Enterprise, Sun Studio 11 and Java Platform Standard Edition (Java SE).
The Developer Expert Assistance program costs $99 per incident, and comes as Sun tries to do a better job of explaining its support options to developers.
Sun director of developer marketing Jean Elliott told The Register other support options would be clarified during the coming weeks. She promised a single page explaining Sun's support, putting Sun only several years behind rivals also providing tools and platforms.
"In the past we have made that information available but it was more difficult to find," Elliott said. "We are pulling together many of the services offerings we have had and making sure they are clearly communicated."
Elliott said the push comes as the company recognises the "strategic importance" of developer support.
She claimed the Software Developer Network (SDN), home to Sun's Java tools and projects, will reach one million registered developers by the end of Sun's fiscal year in June - up from just over one million last June. Currently there are 1.75m users, although it is unclear how many are repeat visitors to SDN. Elliot said Sun's decision to give away tools last year helped membership take off.
Sun hopes to continue this momentum with latest offerings for its open source NetBeans IDE and framework. The company is releasing a C/C++ plugin for Windows, Linux and Solaris, an updated Java Web Services Developer Pack previewing web services in the next Java SE and Java Platform Enterprise Edition (Java EE), and a free preview edition of NetBeans Enterprise Pack 5.5 for Mac OS X.
The news breaks as Sun tries to convince press and analysts that NetBeans is a growing and viable alternative to the Eclipse open source IDE and framework. Eclipse, hosting EclipseCon in Santa Clara, California, this week, has attracted support from a healthy number of platform providers and ISVs since its creation in 2001 and is seen by many as the only serious alternative for the Java camp to Microsoft's .NET and Visual Studio environment. ®
Sponsored: Minds Mastering Machines - Call for papers now open