Salesforce.com warms to Eclipse
Sharing is good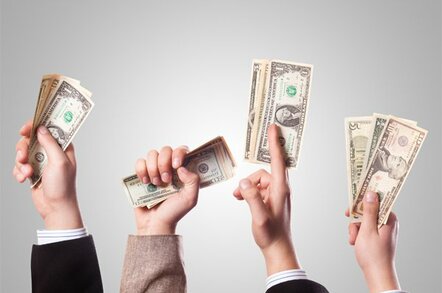 Salesforce.com is releasing a version of its AppExchange toolkit on the open source Eclipse framework to attract developers to its new services marketplace.
The company is expected to launch its free AppExchange Toolkit for Eclipse, while also announcing membership of the open source tools organisation at EclipseCon in Santa Clara, California, today. Salesforce.com is joining Eclipse as an add-in provider.
AppExchange Toolkit for Eclipse uses Eclipse's Web Tools Platform (WTP) project, potentially throwing open the environment to plug-ins from third parties spanning different stages in the development lifecycle for Java, HTML and AJAX applications and services. Salesforce.com is particularly interested in advances in programming for AJAX and developing rich user interfaces.
The Eclipse-based toolkit follows January's launch of AppExchange, a hosted service for ISVs to post and share business applications for download by users. A major part of AppExchange is to encourage integration, or "mashups", between customers' applications and hosted services such as Google Maps.
Salesforce.com considers AppExchange vital to taking its platform outside of customer relationship management (CRM) into other enterprise applications. Putting the toolkit on Eclipse potentially helps Salesforce.com expand beyond its current community of some 14,000 developers.
Like its closed-source, client/server-based rivals in business software, Salesforce.com is working to establish an ecosystem of developers who are building applications and services for its platform. Such applications and services ultimately help attract business customers to the platform.
Salesforce.com director of developer marketing Nils Gilman told The Register: "What you get with Eclipse is one of the most robust application development platforms around. It has this huge ecosystem of plug-in providers...If you use Java and Eclipse, you can use our tools and plug in all this other open source stuff.
"For Salesforce.com it means we become the natural target for building on demand applications...we hope to reach out to the whole community," Gilman said.
The toolkit allows developers to access the AppExchange data model and objects for customisation, they can extend and modify Salesforce.com's web presentation capabilities using HTML and JavaScript, and build and debug mashups with other applications and services using AJAX tools. ®
Sponsored: Minds Mastering Machines - Call for papers now open