HP ships its golden 'Arches' for Itanium servers
Waiting for Montecito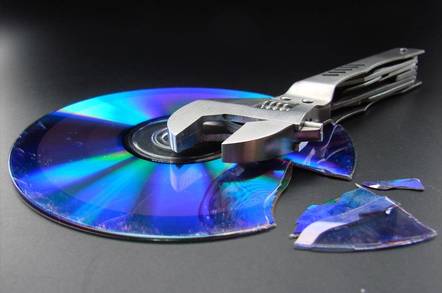 Of all the Itanium server vendors, HP has the best story to tell and that story got better on Monday. HP announced a fresh fleet of Integrity servers outfitted with a new chipset, and it promoted a number of more advanced software features for the kit.
HP has started flogging new midrange and high-end Integrity systems. The kit uses a chipset - code-named Arches - designed in-house by HP for Itanium-based gear. Overall, customers using the latest servers based on Arches should expect to see up to a 30 per cent performance improvement over existing Integrity boxes, including the super high-end Superdome.
In a perfect world, this particular HP announcement would carry more weight. The company crafted Arches with the dual-core version of Itanium - code-named Montecitio - in mind. That product was meant to come out last year but has been delayed until the third quarter of '06, leaving HP with a fancy new server line and old Madison chips.
As you might expect, HP recommends that customers go ahead an upgrade to the new Integrity boxes now and then slot in Montecito chips when they arrive. The Arches-based boxes will also hold the follow-on to Montecito called Montvale.
In order to help drum up business until Montecito arrives, HP has a "buy two Madisons for the price of one" program, said Manuel Martull, a marketing manager at HP.
Overall, HP continues to dominate the Itanium server market, selling thousands of systems as compared to just tens or hundreds from the likes of Fujitsu, Unisys, Bull and SGI. Other Tier 1 servers vendors IBM, Dell and Sun Microsystems remain notably absent from The "industry standard" Itanium ecosystem.
The Arches chipset will slot into the eight-way Integrity rx7640, the 16-way rx8640 and the 32-way and 64-way versions of Superdome. The same boxes will be sold with the dying PA-8900 processor by year end. HP should also refresh the lower-end of its Integrity line later this year after Montecito ships.
On the software front, HP has pushed the HP-UX 11i agenda hard.
First off, it has done the old reference architecture and toolkit thing around the Virtual Server Environment (VSE) that lets customers control processing, bandwidth and memory resources between different virtual servers. Enough customers have used the technology in complex situations for HP to come out with set models for managing BEA, Oracle, SAP and IBM apps with within the VSE.
All told, this can cut software rollouts that took between 17 to 34 weeks down to four to seven week projects. Sounds like a lot of fun.
In addition, customers can now use HP's Global Instant Capacity technology across multiple Itanium boxes. This program lets customers buy high-end Integrity boxes with extra CPUs and only pay for them as they are turned on to handle spikes in demand. HP believes customers will now look to create a disaster recovery scenario where they have, for example, a production 16-way box and another 16-way box as a backup. This new technology will be available in the third quarter.
Lastly on the software side, HP said it "is extending its business continuity and availability solutions by providing more disaster-tolerance offerings for HP-UX 11i customers. The capabilities include intercontinental failover of Oracle 10g environments and support of SONET, a low-cost networking option for disaster recovery. New HP Serviceguard Extensions for SAP improve the speed and simplicity of high-availability solutions for HP-UX 11i and Linux on HP Integrity servers.
For Windows, HP Competent Cluster Service and HP Cluster Extension software for HP StorageWorks EVA and XP now deliver enhanced high availability and seamless failover, in addition to new application stacking capabilities for consolidation."
So there you have it. ®
Sponsored: Minds Mastering Machines - Call for papers now open