Adobe raids Sun's executive suite, grabbing software chief
Best dressed Linux fanboy returns to Sun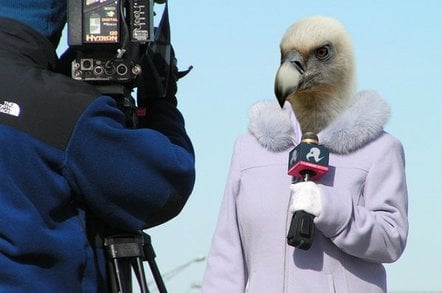 Adobe Systems has raided Sun Microsystems' executive ranks to pick up John Loiacono as its new SVP in charge of creative solutions.
At Sun, Loiacono served as the company's top software executive, managing products such as Java and Solaris. Now, he will oversee Adobe's vast portfolio of products from Photoshop and Illustrator to the freshly acquired Macromedia Flash and Dreamweaver lines. Johnny L, as the Sun crew called him, will report to Adobe's prez and COO Shantanu Narayen.
Sun's prez and COO Jonathan Schwartz will take over Loiacono's duties for the moment.
"With John's leadership we will continue to innovate across the creative markets to deliver integrated suites that simplify workflows, while at the same time delighting our customers with cutting edge new product features that keep our software ahead of the competition," Narayen said.
Loiacono seemed destined to be a Sun lifer. The smooth talking, marketing whiz always had the right answer about why Sun's strategy would win out in the end.
That said, it doesn't take a rocket scientist to figure out what might have tempted Loiacono to leave. While Sun once dwarfed Adobe, the graphics specialist now boasts a $21.5bn market cap compared to Sun's $16.6bn.
Sun has managed to pull back a former Linux marketing guru to help out the software team. Peder Ulander, who left Sun in 2004 for MontaVista, will join Sun next week as VP of software marketing, according to a report on CNET. Ulander's return shows that Sun got at least something out of its $2bn buy of Cobalt - the company where Ulander made headway hawking Linux-based server appliances. Former Cobalt CEO Stephen DeWitt lobbed a lawsuit at Sun this week from his new post as CEO of Java hardware start-up Azul. Good times.
A couple positives about Loiacono's departure will be that we don't have to spell his last name all that much anymore and that the former Sun exec can use whatever OS he likes. ®
Sponsored: Minds Mastering Machines - Call for papers now open