MHP licensing terms finally create havoc
Told you so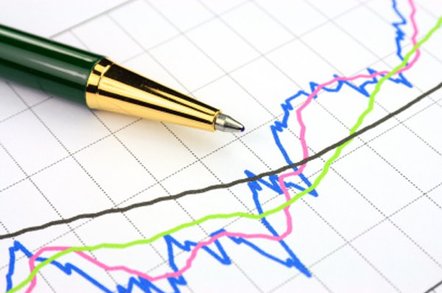 There is something of a shambles in the making at the Dolby subsidiary Via Licensing, the technology licensing body that is meant to be handing out royalty agreements for the Multimedia Home Platform (MHP).
Back in July, after a year of deliberations, Via Licensing called for royalty licenses for both MHP and OCAP, the CableLabs Open Cable Applications Platform. Both of these are Java based middle-ware application platforms for TV set tops. OCAP is essentially the cable version of MHP.
MHP royalties were set at $2 per device plus a $0.25 per annum household charge for service providers, while for OCAP the license will cost $1.50 per consumer device and $0.30 per household per annum for service providers. We predicted uproar at the pricing, but it never came, instead there has been eight months of organised resistance by an industry that has quietly resisted the pricing.
Now, after a rethink, Via Licensing has separated the two standards completely and will ask for - guess what – exactly the same amount for MHP. There have been new caps put in place for free to air broadcasters at $100,000 a year and pay TV services at $200,000 a year, reached when they support more than 7.5m subscribers. Also, these extra per home charges will not be charged by the MHP patent pool before 1 January, 2009.
Already resistance is forming and an open letter published on the Osmosys SA website calls for a cut to $0.75 per device with no further charges. Osmosys produces middleware and applications for MHP and says that the charges are in danger of killing off MHP entirely. The company describes this as a "case of IPR hijacking that is endangering the wide adoption of MHP".
The letter says that since the announcement, France's digital terrestrial sector has opted not to select MHP and much the same is about to happen in Spain and Italy where rollouts have already begun. The letter goes on to state that the position is a moral breach of obligations under the DVB standards initiative and points out that the licensing process at Via Licensing fails to identify specific patents and doesn't even give a full lists of beneficiaries.
The July list of beneficiaries included those on the current list Comcast, OpenTV, Matsushita, Philips, Samsung, and Thomson but additionally mentioned France Telecom, Microsoft, Télédiffusion de France and Teracom. Sun Microsystems, a leading contributor to MHP is understood to have offered its license for free because all of the applications are based on Java.
The idea of a standardised MHP set top was in fact to help operators get away from high priced proprietary set tops and offer a standardway of running Electronic Program Guides, interactive services and information services such as sport and stock tickers, local interactive games, ecommerce, secure transactions and other IP services such as education services, email and internet access.
One of the specific issues that Osmosys takes issue with is that applications that it has written may not need many of the patents granted in the patent pool, but it is in no position to work that out while the licensing process is so opaque.
The Osmosys letter points out that MHP set tops are often priced to replace "dumb" set tops and as such are priced as low as €70 ($83) and that this part of the intellectual property alone would represent 2.5 per cent of the total, and that further IP in MPEG 2 licenses (at $2.50) and DVB-T (at $0.88) plus other intellectual property not covered by the Via Licensing deal make MHP almost impractical.
Copyright © 2006, Wireless Watch
Wireless Watch is published by Rethink Research, a London-based IT publishing and consulting firm. This weekly newsletter delivers in-depth analysis and market research of mobile and wireless for business. Subscription details are here.
Sponsored: Minds Mastering Machines - Call for papers now open