Slobodan Trojan poses as murder pics
Windows security killer on the loose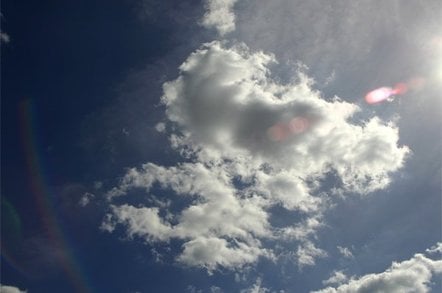 Emails purporting to prove that the recently deceased former Yugoslav president Slobodan Milosevic was killed contain a malicious Trojan, called Dropper-FB. Milosevic, whose trial on charges of genocide was nearing its conclusion, was found dead in his cell in the Netherlands on Saturday.
Prospective marks are invited to open emails with subject line "Slobodan Milosevic was killed" and open a file which claims to offer an "image" purporting to prove the war crimes suspect was done in. If this attached file (actually an 16.5KB executable, compressed in the UPX format) is opened, a Trojan is downloaded onto Windows PCs. Online security firm BlackSpider estimates that more than 800,000 emails containing the new Trojan-downloader were sent to UK businesses before the first anti-virus software firm updated their software early this morning.
Once an event - such as 2004's Asian Tsunami or the July 2005 terrorist bombings - dominate the news it's only a matter of time before virus writers release a topical item of malware. James Kay, chief technology officer of BlackSpider Technologies, said: "Virus writers are playing on morbid human interest and using a high profile incident to cause as much damage as they can to businesses."
Slobodan Milosevic joins a long line of public figures whose names has been harnessed to bait malware attacks. Malware posing as the death pics of both Osama bin Laden (the Small-AXR Trojan) and Saddam Hussein (the Bobax-H worm) have hit the net over recent months. Offers of racy pictures of Jennifer Lopez and Anna Kournikova, among others, have also been used to tempt the unwary. ®
Sponsored: Minds Mastering Machines - Call for papers now open