HP takes 12 'one-time' charges in a row
Rivals in awe of layoff lifestyle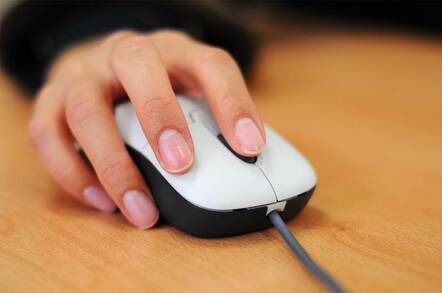 Ever since the Compaq terror, layoffs have become a way of life at HP. The company, however, continues to treat the firings as "one-time" events in its financial statements. This practice has raised the suspicions of one of Wall Street's most observant analysts.
Sanford Bernstein's analyst Toni Sacconaghi issued a report today detailing how HP's practice of continually counting restructuring expenses as one-time charges has given it a seemingly unfair advantage over rivals. The analyst argues that HP can hardly describe the charges as "one-time" events given that such expenses have appeared on every single financial statement over the past 12 quarters. That stretch has the one-time/every time practice occurring during both Carly Fiorina and Mark Hurd's tenure.
Noting that the charges appear to be part of HP's business model, Sacconaghi writes the following:
We believe that given the size and frequency of HPQ's restructuring/workforce reduction charges, the company should look to expense them going forward as an ongoing part of doing business.

We believe that the consistency and magnitude of HP's restructuring charges/workforce reductions indicates that they are more ongoing in nature than "one-time". Moreover, expected ongoing gross margin pressure due to its portfolio mix shift makes it likely that HP will need to engage in future cost-cutting actions in order to maintain operating margins.
The discrepancies between HP's financial reports and those of rivals don't stop with the restructuring charges.
HP has been more aggressive than IBM, Sun Microsystems, Dell, Lexmark and EMC with excluding a variety of charges from its reported earnings. HP stands as unique among this crowd for not excluding charges for the amortization of purchased intangibles – stuff like acquired assets that depreciate over a fixed time, patents, trademarks and customer lists.
"For HP, the impact of the total charges it has excluded from earnings is huge ($4.8B over the last 3 years – or 30 per cent of earnings per share) and significantly higher than any other company in our coverage," the analyst wrote. "Including restructuring, amortization of acquired intangibles and in-process R&D expenses in reported earnings (all of which IBM does) would have lowered HP's EPS over the last three years by -31 per cent. By contrast, the most it would have affected any other company in our universe over the same time frame would have been -6 per cent for EMC, and -5 per cent for IBM."
Sacconaghi makes two key declarations regarding these figures. For one, HP does not try to hide these financial practices. It's, in fact, very upfront about them and any investor or analyst can do their own calculations to see how HP stacks up with peers. In addition, there is some debate surrounding the expensing issues with some being for the practice and others against it, leaving the subject in a grey area.
That said, Sacconaghi notes that – for better or for worse - few investors will take the time to pore over HP's financial statements, preferring instead to follow the company's guidance on how to interpret the results. Beyond that, no matter your position on including and excluding charges, HP "is deriving a material relative boost to EPS by excluding charges its peers are expensing."
As usual, Sacconaghi remains painfully objective about these findings. He presents the data and then simply calls on HP to tweak its reporting practices to reflect that the "one-time" charges have become a tradition. The analyst has a per share price target of $35 for HP.
It should be noted that Sacconaghi, this fine publication, and plenty of others have brought up HP's fondness for one-time restructuring charges in the past. Management always assures observers that it takes such charges based on sound decision making around the direction of its business. So there you have it. ®
Sponsored: Minds Mastering Machines - Call for papers now open