Hitachi wants European consultants
Like there's any going spare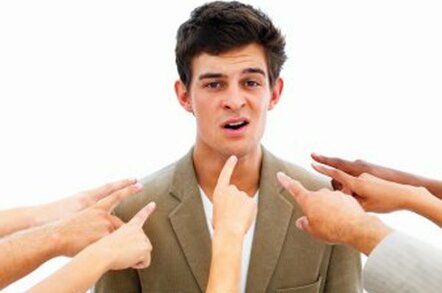 Hitachi launched a consulting division in Europe today with the bold claim that it would be buying its way into the tight market for high level IT consulting.
London, Madrid and Lisbon were identified as the centres of the most desirable European markets, but the firm plans to have consulting arms in two other European countries in two years.
The firm said in a statement that its top man on strategy and takeovers, Jim Schuchard, would be flown in to serve as Europe's chief operating officer. He would be making acquisitions and hiring "key consulting leadership" to get the firm started.
The statement made no reference to the extraordinarily tight supply of labour in the consulting services, but it did suggest a strategy for overcoming it.
Schuchard and Michael Travis, president and CEO of Hitachi Consulting Corporation, are former cheeses with Andersen Consulting. They reckon there are lots of former Anderson people who aren't already working for its successor Accenture or haven't already been snapped up by one of the many other hungry consulting firms in Europe.
The idea was backed up with a ballsy statement from Schuchard: "I believe there remains a network of ex-Andersen consultants who would like to re-group under the right business opportunity...Quality leadership will spur our growth in these practices as well as make expansion into other countries in Europe easier to achieve."
And some other bold claims. It plans to have IT consulting operations in at least five European countries by the end of 2008.®
Sponsored: Minds Mastering Machines - Call for papers now open