Novell rearranges the brass after Q1 bomb
Out with the new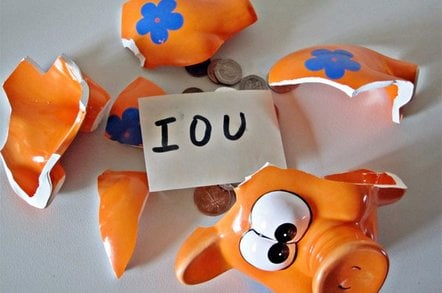 A mini tornado of re-organization has again blown through Novell, shaking up the open source business, marketing and regional operations in the wake of poor quarterly results.
The general manager for Novell's open platform solutions business unit David Patrick is being replaced after less than two years in the post by 27-year Lucent Technologies veteran Roger Levy. Patrick will "pursue outside interests," Novell said.
In a further shake up, Novell's chief marketing officer (CMO) Bill Hewitt is taking charge of the company's Asia-Pacific operations as regional president, replacing incumbent Rhonda O'Donnell, while Novell's vice president of global field marketing John Dragoon becomes senior vice president and CMO.
The changes come as Novell announced disappointing financials at the end of a promised turn-around period. Novell chairman and chief executive Jack Messman - faced with financial and management challenges in November - had reportedly told investors that it would take two years to turn Novell around and that his time was not "up" until January 2006.
Unfortunately for Messman, January has been and gone, and Novell reported first quarter net income of $2m, down from $392m, with a 5.8 per cent drop in revenue to $274m. And things 'ain't getting better anytime soon, as Novell's second-quarter outlook came in below the expectations of Wall St analysts.
The management changes indicate a company locked in a constant struggle to install a leadership team capable of devising and selling Linux-based products. Novell last November appointed Ron Hovsepian as president and chief operating officer. Hovsepian's is leading product development, marketing, sales, consulting and technical services having served as executive vice president and president for global field operations.
Before Hovespian's move, Novell lost its chief technology officer Allan Nugent in March 2005 - the same year when Patrick was appointed head of the company's open platform solutions business - and vice chairman Chris Stone prior to that, in November 2004.
According to reports, there has been tension over Messman's management style, both in terms of his ability to "get" Linux and open source, and to retain key staff.
This week's upheaval came as Novell on Thursday unveiled its latest attempt to monetize the Linux desktop, announcing SuSE Linux Enterprise Desktop. The suite uses OpenOffice.org 2.0, adding support for the OpenDocument File (ODF) format, and promises to close the numerous compatibility gaps between OpenOffice.org and the world's dominant desktop suite, Microsoft's Office.
Novell promised support for "many" Microsoft Visual Basic macros, the ability to save documents created in Microsoft Office formats, integration with Active Directory environments and the ability to read and write Microsoft document formats. Also offered is access to Lotus and Domino applications, email and databases using a planned IBM Lotus Notes Application plug-in for IBM's Workplace Client.®
Sponsored: Minds Mastering Machines - Call for papers now open