IBM talks software value with partners
Channel of flannel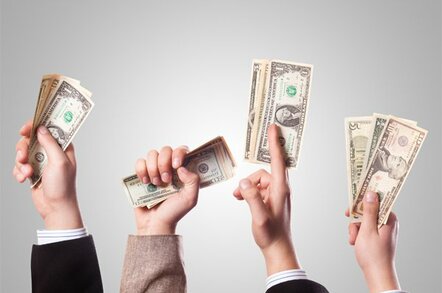 IBM yesterday announced better Ts&Cs for software sales through the channel, offering authorised dealers up to 40 per cent of the revenue of software.
The Software Value Incentive (SVI) programme is simpler and offers bigger kickbacks than previous IBM programmes, the company says. It kicks into action in the UK and US next month.
Revenue is apportioned according to "the role in the sales cycle" played by the reseller, which sounds complicated to us. So over to IBM for the SVI pitch.
Previous IBM business partner incentive programs focused the majority of the incentive on fulfillment activity. SVI takes a value approach and significantly increases the incentives for the partners that are involved earlier in the sales process –- at the identify and sell stages -- independent of whether they're involved with fulfillment activity. This allows these partners to retain more margin than in previous programmes. Additionally, SVI offers incremental incentives for partners who sell solutions into the high growth small or medium-sized business (SMB) customer segment.

"With more than 30 account executives in the field working face to face with our clients and developing solutions to solve their problems, the last thing we want to see is another reseller bidding on our solution, " said Dave Chittum, Vice President of Software for Cornerstone. "SVI protects us and other partners from this behavior. IBM has continued to show its willingness and ability to improve the partner program and protect its value-add resellers."
Still interested? IBM has more here. ®
Sponsored: Minds Mastering Machines - Call for papers now open