Fujitsu Siemens dangles wireless lappy for €1
Strings attached, naturally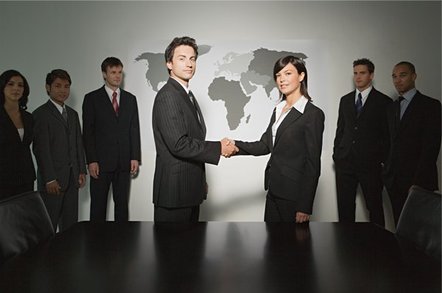 CeBIT T-Mobile has teamed with Fujitsu Siemens to sell a UMTS/HSDPA notebook for €1 for customers prepared to tie themselves into a two-year data plan.
The service is initially restricted to Germany, though the companies are pondering a wider rollout, and Fujitsu is talking to other potential partners, including Vodafone in the UK and other markets.
Under the German deal, customers cough up a wallet-friendly single euro in exchange for Fujitsu Siemens' Amilo notebook and a T-Mobile web'n'walk card.
The only thing that stops it being this week's deal of the century is a two year subscription plan at €68 a month, plus call charges. Still, for business types, it means the PC is written off over two years, instead of three to five. The card will become superfluous over time, as UMTS and HSDPA is embedded into Fujitsu Siemens' laptops.
A Fujitsu Siemens spokesman said that it will offer other laptops through the program over time, though it was unlikely to extend to its entire range. Which will be some consolation for dealers who suddenly find themselves competing with mobile phones salesmen to push Fujitsu Siemens kit.®
Sponsored: Minds Mastering Machines - Call for papers now open