Hynix staffers to plead guilty to DRAM price-fix charges
$250,000 fines, jail terms all round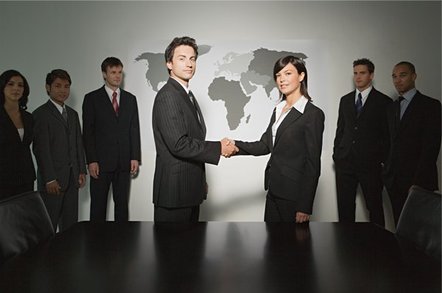 Four Hynix staffers will do time in a US jail and together pay $1m in fines after agreeing to plead guilty to US Department of Justice charges that they conspired to fix memory prices, the DoJ said yesterday.
D S Kim, Hynix's General Manager, Worldwide Sales and Marketing; C K Chung, Hynix's Director, Global Strategic Account Sales; K C Suh, Hynix's Senior Manager, Memory Product Marketing; and C.Y. Choi, General Manager, Marketing and Sales Support for Hynix's German subsidiary will each pay $250,000 in fines and spend eight, seven, six and five month, respectively, in prison, the DoJ said.
The four executives also agreed to co-operate with the DoJ's "ongoing" investigation into allegations that a number of memory companies, including Micron, Samsung, Elpida and Infineon, in addition to Hynix, operated a price-fixing cartel between 1 April 1999 and 15 June 2002.
The sentences need to be approved by the US District Court, and the DoJ has already filed charges with the San Francisco court. The charges claim the four "conspired with unnamed employees from other memory makers to fix the prices of DRAM sold to certain computer and server manufacturers in the United States, in violation of the Sherman Act".
Specifically, the DoJ said, the four are charged with "participating in meetings, conversations, and communications with competitors to discuss the prices of DRAM to be sold to certain customers; agreeing with their competitors to charge prices of DRAM at certain levels to be sold to certain customers; issuing price quotations in accordance with the agreements reached; and exchanging information on sales of DRAM to certain customers, for the purpose of monitoring and enforcing adherence to the agreed-upon prices."
Almost a year ago, in April 2005, Hynix pleaded guilty to its participation in the cartel and agreed to pay a $185m fine. More recently, in January this year, Elpida said it would pay an $84m fine. In December 2005, Samsung agreed to pay $300m. Infineon coughed in September 2004 and said it would pay $160m - the following November, the DoJ charged four Infineon staffers over their part in the cartel. Each paid a $250,000 fine and were given jails terms of between four and six-months.
Micron did not plead guilty to the charges, but admitted that some company executives had participated in the price-fixing programme. It escaped censure by promising to co-operate fully with the DoJ probe.
However, last week it emerged a private lawsuit has been filed that alleges Micron was more deeply responsible than the company's deal with the DoJ implied. ®
Sponsored: Minds Mastering Machines - Call for papers now open