ECS touts eco-friendly, Viiv-benign mobo
RoHS compliant 945G-M3 ships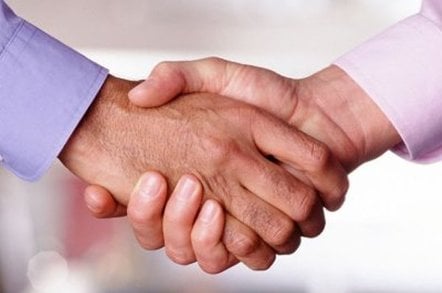 Want to build your own Viiv system? Elitegroup (ECS) has the motherboard, at least: its RoHS-compliant 945G-M3, which it has just begun shipping in the UK, the Taiwanese supplier said today.
As its name suggests, the 945G-M3 is based on Intel's own 945G chipset with its ICH7-DH South Bridge - the 'DH' is for 'digital home', natch. The board has an LGA-775 slot so it's ready for a dual-core Pentium D processor, as per the Viiv outline, and can support HyperThreading-enabled CPUs on a frontside bus clocked at up to 1066MHz.
The chipset incorporates Intel's HD TV-supporting GMA 950 graphics engine, but the ECS board has a PCI Express x16 slot for an add-in card. There are a pair of DIMM slots ready for DDR 2 SDRAM modules clocked at up to 667MHz.
The Micro ATX board has a Realtek ALC880 eight-channel audio codec. Realtek also provides the mobo's Gigabit Ethernet controller, the RTL8110S, while VIA is the supplier of the Firewire controller, which feeds a single connector, but can handle two - there's an internal header for the second one.
In addition to the 1394 port, the 945G-M3 has four USB 2.0 ports; an array of legacy connectors; mic, line-in and four line-out audio ports; and a VGA link. The chipset supports two parallel ATA devices and four 3Gbps Serial ATA units.
The 945G-M3 is available now for around £68 inc. VAT. ®