Shy HP Superdomes arrive without the full Monte
Let's talk chipsets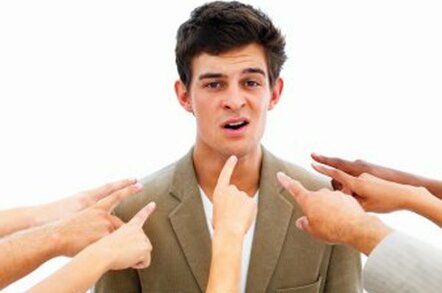 Intel has put HP in the rather awkward position of launching its new line of high-end Itanium servers without the new chip they were designed to accommodate.
HP will begin hawking a fresh set of Superdome Unix boxes in March. At first, this gear will ship with the new HP designed chipset - code-named Arches - and Intel's current version of Itanic - Madison. When Intel gets around to shipping the dual-core Montecito chip sometime later this year, HP customers will finally have access to the processor meant for their boxes. In addition, they'll have technology comparable to that currently offered by IBM and Sun Microsystems.
Not surprisingly, HP pitched the benefits of moving to the new gear now and urged customers to take advantage of the performance improvements shown with the revamped server hardware itself.
New processor be damned! Our chipset rocks!
"A lot are in need of more bandwidth and less latency. There's no reason why you should wait," HP's Itanium boss Rich Marcello told CNET, which got the scoop on the upcoming HP gear.
Of course, Intel and HP have spent years training customers to wait with Itanium whether you look at the initial release of Merced, software porting, signs of sales improvement or more recently the arrival of dual-core chips. Analyst firm powerhouse IDC, however, maintains that solid marketing by the likes of SGI, Bull and Unisys will finally put Itanic on the fast track - or at least the fast track to sales way below previous expectations.
Along with the upcoming Superdome gear, HP has been talking up a chipset code-named Windjammer that will slot into servers running on Intel's multicore version of Itanium code-named Tukwila that is due out in 2008. HP user groups have been all abuzz about this chipset since 2003.
While HP puts a decent spin on the Montecito delay, insiders are actually quite upset about it. One well-placed staffer voiced his displeasure to El Reg saying, "Intel screwed us." Given that perspective, we'll see if HP customers agree about the waiting game. ®
Sponsored: Minds Mastering Machines - Call for papers now open