Lawsuit claims Micron fixed memory prices
After the period probed by the DoJ, too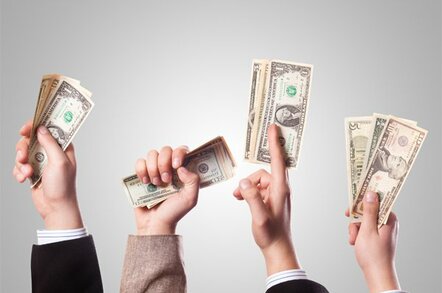 US memory maker Micron has been hit with a class-action lawsuit that alleges the company and some senior executives conspired with other DRAMurai to fix prices between 24 February 2001 and 13 February 2003. That conspiracy, the complaint claims, resulted in Micron posting false and misleading financial results during the cited period to the company's benefit.
The lawsuit was filed in the Idaho District Court by San Diego lawfirm Lerach Coughlin Stoia Geller Rudman & Robbins on behalf of the City of Roseville Employees' Retirement System, EETimes reports. It alleges violations of the Securities Exchange Act of 1934 and seeks unspecified damages.
Since the Summer of 2002, the US Department of Justice has been investigating allegations of memory price-fixing that took place between April 1999 and June 2002. In 2004, it fined Infineon $160m for its role in the cartel. Subsequently, Hynix and Samsung likewise admitted their guilt and payed fines of $185m and $300m, respectively.
In November 2004, Micron coughed to the participation of certain executives in the cartel, but claimed the company as a whole was not at fault. It was able to avoid a fine by pledging to co-operate with the feds.
The latest lawsuit alleges that unnamed Micron staffers continued to be involved in price-fixing beyond the period probed by the DoJ. The complaint claims that this allowed Micron to post false earnings which inflated its share price and allowed the company to undertake a number of stock-based financial transactions with a better result than it might otherwise have achieved. The lawsuit also alleges insiders sold shares during the period, benefitting directly from the allegedly inflated share price. ®
Sponsored: Minds Mastering Machines - Call for papers now open