Avecho goes titsup
RIP: Controversial anti-virus service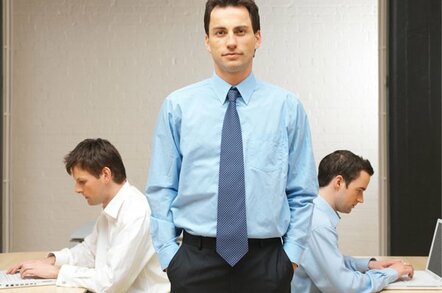 Avecho.com, the controversial UK anti-virus service, is to cease operating on March 17. Avecho Group slipped into administration on December 2, barely three years after the business was founded, but its flagship email filtering service continues after the business was sold to Stylish Limited (a new firm) for an undisclosed amount.
Essex-based Avecho created waves by claiming its technology offered absolute protection against computer viruses. Its methods were always a closely guarded secret. Competitors were dismissive, claiming that Avecho's systems cropped files such as PDF attachments that made it unsuitable for enterprises, a criticism partially borne out by our otherwise favourable reviews of its service.
Approximately 500 SME customers bought Avecho's technology as a managed service. More importantly for its financial health, Avecho's attempts to license its technology to the likes of Microsoft and Cisco were frustrated by an insistence on secrecy. Microsoft UK, for example, insisted on knowing how Avecho's technology worked before engaging in any serious dialogue with the firm.
The collapse of the firm into administration in early December created rancor among former workers. Ex-avecho.com was set up in early December and gave a platform for workers who were made redundant by Avecho's move into administration, many of whom said they were owed wages. Stylish took exception to alleged defamatory remarks and copyright infringements on the site. Subsequent legal action by Stylish's lawyers prompted the people running ex-avecho.com to pull the site's content as a precaution.
The take down of ex-avecho.com came days before a creditors' meeting, held in the London offices of administrators Smith & Williamson on February 9. Avecho's email delivery service was largely uninterrupted during its period in administration, but email retrieval services were severely limited.
Last week, Avecho.com users were told its new owners were pulling the plug on the service. In a statement, Avecho.com said: "Over the last few weeks a review has been undertaken as to the future of the email service and where it fits within the strategic direction of the new company. Whilst the company appreciates your continued support as a customer the provision of the email service no longer fits with its future strategy."
"As a result, it has been agreed that the provision of the email service will be ceased. Please accept this email as formal notice that the service will be terminated as of 12.00 noon on Friday, March 17, 2006, and that during this notice period you are advised to make alternative arrangements for your company's email protection." ®
Sponsored: Minds Mastering Machines - Call for papers now open