HP dishes up iSCSI infusion for EVA systems
XP kit gets fat cache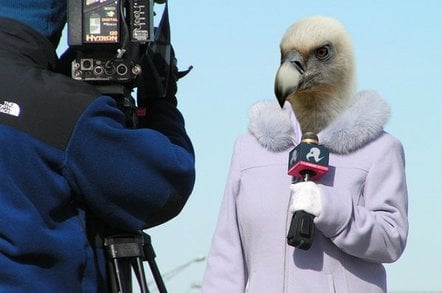 With its storage business on the mend, HP today announced a few additions to its StorageWorks EVA and XP lines.
First off, HP has started touting the "EVA iSCSI Connectivity Option." This lets customers turn an EVA system into a dedicated iSCSI box and means they can tap into data stored on Fibre Channel SANs (storage area networks) via their IP networks. HP pitches the iSCSI support as an option for customers who want SAN benefits but don't want to pay for expensive Fibre Channel HBAs.
Customers can configure two iSCSI EVA system to run in a redundant configuration, HP said.
Also on the EVA front, HP has added support for 4GB host connections in a move that will allow its boxes to take full advantage of existing 4 gigabit switches and HBAs.
HP has shipped a couple of updates for XP system users as well. Customers will now find that the latest batch of EVA systems - 4000/6000/8000 - can sit behind XP boxes and be managed via the same software. In addition, HP has doubled the cache size of XP systems to 256GB for the XP 12000 and to 64GB for the XP10000.
On the tape side of the house, HP kicked up the maximum configuration of the StorageWorks 6000 Virtual Library System to 70 terabytes by adding 500GB drives as an option. It also rolled out the StorageWorks MSL2024 tape library that has 9.6TB of space in a 2U system.
Software fans will find that "Storage Essentials Backup Manager extends its backup reporting capabilities to HP-UX and Linux environments, while HP Storage Essentials Provisioning Manager offers new provisioning capabilities for third-party disk arrays and switches from IBM, Sun, Xiotech, Cisco and QLogic," HP said.
HP has improved its storage business in the last couple of quarters after having a rough run. The company seems so enthused by its progress that it has taken to calling EMC a "boutique" vendor. Easy, fellas. ®
Sponsored: Minds Mastering Machines - Call for papers now open