Broadband soars ahead in Europe, says EU
Bless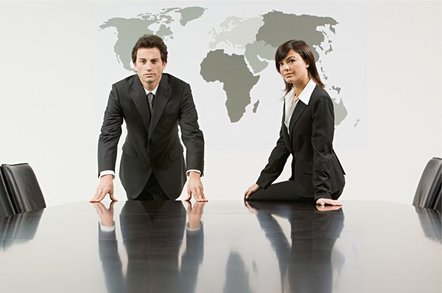 Some 20m new broadband lines were wired up in Europe last year taking the total to almost 53m connections, according to a report published by the European Commission (EC).
Its eleventh tome exploring Europe's telecoms sector found a "significant increase in broadband take-up in 2005", thanks to lower prices and increased availability.
Average EU penetration (the number of broadband lines per 100 people) was 11.5 per cent in October 2005 - compared to 7.3 per cent a year earlier. Indeed, Eurocrats have worked out that the number of broadband lines increased by 52,000 a day last year - up from 38,000 new connections a day the year before - as demand soared.
Summarising the overall gist of broadband in Europe, the EC reported that there were more providers in the market, with "prices falling as transmission speeds increase". It also pointed out that new providers had almost half of all retail connections although many were reselling wholesale services from the incumbent telco.
That position, though, is likely to change due to a "significant move to unbundled local loops, with increased service quality and differentiation".
Indeed, according to the latest figures available for the UK, the number of unbundled lines stands at more than 250,000 and is on target to hit 2m to 3m this year as operators begin the bulk migration of punters to LLU services. ®
Sponsored: Minds Mastering Machines - Call for papers now open