Auntie outsources outsourcers
Capita to take over BBC HR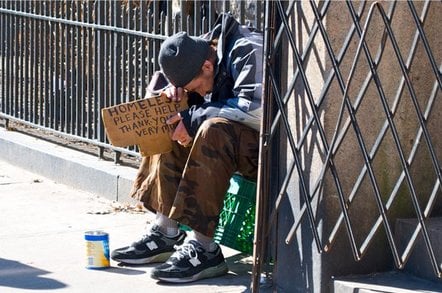 UK business IT services giant Capita has won the contract for BBC human resources outsourcing, with 260 jobs set to shift to to the private firm and 180 posts cut altogether.
It's certain 100 of these jobs will be based at Capita's Belfast centre, with the rest dotted about other UK offices.
The BBC told El Reg that none of the HR services jobs would be taken overseas.
The 10-year deal begins this April, and is aimed at saving the BBC over £50m. After fighting off tenders from Accenture and Xchanging, Capita will be taking over recruitment, payroll, staff development and occupational health.
The cost-cutting drive will be concurrent with 180 redundancies in BBC People, which it's hoped will be mostly voluntary. Broadcasting union BECTU has fought the plan, which is part of a corporation-wide savings push announced last March. Nearly 4,000 jobs are earmarked for the chop.
BBC People director Stephen Dando, the man responsible for brokering the Capita contract, said: "The value created from this deal is a significant step for us in ensuring the BBC is fit for the future."
The outsourcing is thought to be Dando's last major contribution before he spins himself out, to Reuters. ®
Sponsored: Minds Mastering Machines - Call for papers now open