NetApp gets virtual, BlueArc gets beefy
When NAS attacks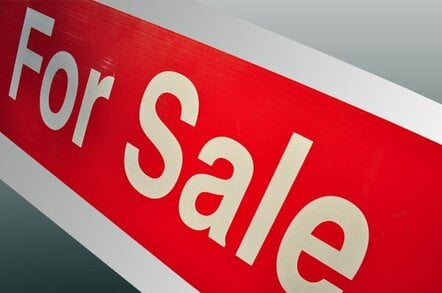 Storage giant Network Appliance and upstart BlueArc plumped up their product lines this week with a host of new kit.
NetApp's attack centered around new virtual tape library (VTL) additions to its NearStore family. Customers will now find the single-head NearStore VTL600 and the dual-head NearStore VTL1200. These disk-based products mimic tape libraries, giving customers the performance advantages of disk while delivering some of the cost benefits associated with tape storage.
Unlike past NetApp-only products, the VTL gear can serve as disk-to-disk backup options for a wide range of hardware, including systems from EMC, Hitachi and IBM. The VTL systems also include "tape smart sizing" technology that save 50 per cent of the space needed for data when compared to other VTLs, according to NetApp.
The VTL technology arrives as a result of NetApp's buy of Alacritus Software last year.
Making good on another acquisition, NetApp has made it possible to encrypt data on the VTL systems by using its Decru DataFort appliance.
"This plays nicely into making sure data secure," a NetApp spokesman told El Reg. "Tape couriers couldn't get access to the information even if they stole the media."
The VTL600 scales between 4.5TB and 84TB and can present a max of 256 virtual tape libraries. It starts at $114,000. The VTL1200 scales between 9TB and 168TB, while emulating up to 512 virtual tape libraries. It starts at $170,000.
BlueArc Beefing
BlueArc hasn't messed around with its major product refresh by releasing the Titan 2000 series systems that deliver twice the everything of previous boxes. With the Titan 2100 and 2200, we're talking twice the horsepower, twice the throughput and twice the scalability with a Global Name Space thrown in as well.
As usual, BlueArc has gone after NAS (network attached storage) king NetApp with the new kit. It reckons that a two-node Titan 2200 cluster offers close to 3 times the performance of a NetApp 980 two-node cluster on some standard benchmarks.
The Titan 2100 box brings 5 gigabits per second of throughput and can store up to 256TB, while the higher-end 2200 boasts 10 gigabits per second of throughput and can manage 512TB of data via a single file system.
BlueArc is keeping its base starting price of $100,000 the same with the new kit, which is a nice perk for potential customers.
Despite close to $140m in venture capital behind it, BlueArc has been struggling to reach profitability. It churned out three "record" quarters in a row with customers gobbling up 25TB worth of systems on average. The company feels it's "very close" to being profitable now and is enjoying better success with large, corporate customers. ®
Sponsored: Minds Mastering Machines - Call for papers now open