Brocade and ex-CEO could square off in court over failed Cisco buy
SEC moves in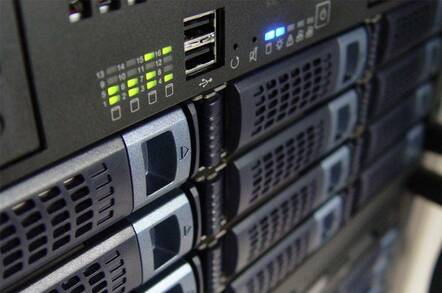 The controversy between Brocade and its former CEO Greg Reyes has been kicked up a notch, following a report the parties could face off in court over Brocade's handling of acquisition talks with Cisco.
Reyes intended to sell Brocade to Cisco for $9 a share back in November 2004 - a move that would have caused serious rumbles in the Fibre Channel switch market. The deal, however, collapsed after Cisco learned that the US SEC (Securities and Exchange Commission) had launched an investigation into how Brocade handled stock option grants to new hires during Reyes' tenure as CEO. Now, Reyes is "mulling a shareholder suit, alleging that the investigation by the board's audit committee (into the stock options) did far more to hurt investors than the alleged accounting miscues" by thwarting the Cisco deal, according to a report by BusinessWeek reporter Peter Burrows.
Things between Reyes and Brocade seemed civil enough last year when the former CEO was awarded a lucrative package to stay on as a consultant at the company. Then, a couple of months later, Brocade indicated it would try and get out of the consulting agreement, claiming Reyes wasn't doing the required work.
According to BusinessWeek, the Reyes and Brocade relationship has worsened on a couple of levels.
Reyes told the magazine he's "scared" about the prospect of the SEC bringing civil charges against him and the Justice Department exploring a criminal case over the accounting irregularities. Brocade has restated four years' worth of financial results after an internal audit turned up poor accounting around the stock-based compensation.
Reyes alleges that Brocade directors want to make him a scapegoat as the SEC pursues the Brocade matter. Such concerns have prompted Reyes to consider a variety of legal avenues, including a civil suit against the other directors.
"With possible SEC charges looming, Reyes is pressing his demands," BusinessWeek reports. "He told Brocade he would drop talk of lawsuits if it publicly exonerates him, puts him back on the board, and pays him a rich consulting package it rescinded last summer. But if the government's case is as strong as some insiders close to Brocade hint it is, this big-game hunter may be feeling less like the pursuer and more like prey."
There's more from the magazine here. ®
Sponsored: Minds Mastering Machines - Call for papers now open