SGI warns that bankruptcy might be year-end option
Starts 3D 'For Sale' sign design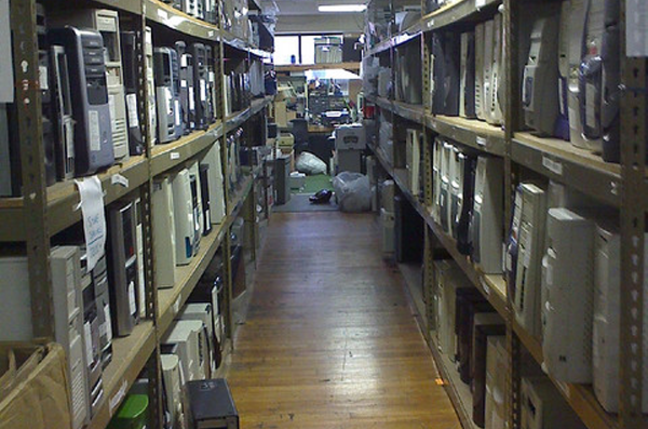 SGI issued its most ominous regulatory filing to date, warning that a bad 2006 could force the former high-flyer into bankruptcy.
In order to improve its business, SGI will consider measures ranging from axing or selling off product lines to pursuing "a strategic partner or acquirer." The hardware maker will basically look at anything and everything to remain a going concern.
"Although we have not yet announced any material changes to our overall business strategy or operations, we expect to have strategic or operational changes to our business in the future and we cannot assure you that such strategic or operational changes, if any, will lead to an improvement of our business and financial condition," SGI said in a SEC filing. "In light of these challenges, our Board of Directors is continuing to evaluate a range of strategic alternatives with the goal of preserving and creating value for the benefit of stockholders and creditors. . . . We cannot assure that any acquisition or other change in control transaction will occur, or that if such a transaction does occur that it would result in stockholders realizing value equal to or greater than the current trading price of our common stock.
"If we fail to implement one or more of these alternatives successfully and we have a significant shortfall against our fiscal 2006 operating plan, we could be forced to seek protection under bankruptcy laws."
The SEC filing stands as SGI's first assessment of its business since hiring new CEO Dennis McKenna earlier this month. The company's revenue has declined at speed, as it struggles to deal with a transition away from homemade technology to a product line dominated by the Linux operating system running on Intel's flagging Itanium processor. ®
Sponsored: RAID: End of an era?