Disaffected Avecho workers kicked offline
Ex-avecho.com is a dead parrot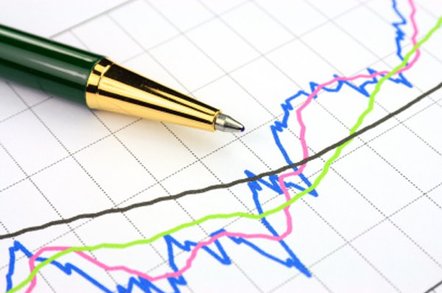 Former workers of controversial UK-based anti-virus vendor Avecho Group have pulled a website criticising their former employer following legal threats from new owners of the company. The assets and business of Avecho Group were sold to Stylish Limited for an undisclosed amount after the AV firm went into administration on December 2.
Ex-avecho.com was set up in early December and gave a platform for workers who'd been made redundant by Avecho's move in administration, many of whom claimed they were owed wages. Stylish took exception to alleged defamatory remarks and copyright infringements on the site. Subsequent legal action by Stylish's lawyers prompted the people running ex-Avecho.com to pull the site's content as a precaution.
In a statement on the site, ex-avecho.com said: "Sadly this site can no longer be maintained in its current form. The owners of the site ex-avecho.com Limited have come under threat of legal action from the directors of Stylish Limited and at this stage have been advised that although the claims made against them are spurious and unlikely to stand up in court, to mount a defence would be an expensive affair.
"If pushed we will defend ourselves to the hilt, but at this time we have decided that discretion is the better part of valour and that given recent developments there is no real need to maintain this site," it added.
Creditors' meeting
Neither the people behind ex-Avecho nor Avecho itself could be reached for comment. The take down of ex-avecho.com came days before a creditors meeting, due to be held in the Moorgate, London offices of administrators Smith & Williamson on Thursday, February 9 at 3.30pm.
Avecho slipped into administration on December 2, barely three years after the business was founded. The Essex-based firm created waves by claiming its technology offered absolute protection against computer viruses. Its methods were always a closely guarded secret. Competitors were dismissive, claiming that Avecho's systems cropped files such as PDF attachments that made it unsuitable for enterprises, a criticism partially borne out by our otherwise favourable reviews of its service.
Approximately 500 SME customers bought Avecho's technology as a managed service. More importantly for its financial health, Avecho's attempts to license its technology to the likes of Microsoft and Cisco were frustrated by an insistence on secrecy. Microsoft UK, for example, insisted on knowing how Avecho's technology worked before engaging in any serious dialogue with the firm.
Avecho's email delivery service was largely uninterrupted during its period in administration, but services available via its website (such as email retrieval, account configuration and web-based email) have been severely limited. ®
Sponsored: Minds Mastering Machines - Call for papers now open