Big EMC says small is beautiful
Insignia means cheap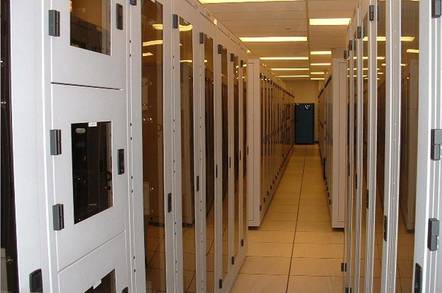 EMC, long chided as a bully of the enterprise, wants to make nice with the little guy - as evidenced by its release of a broad portfolio of new products aimed at small to medium sized businesses (SMBs).
SMBs can say "hello" to the Insignia line of software and hardware. These products build on EMC's acquisitions and its expanding low-end hardware line to give customers cheaper networked storage options. The sophisticated Insignia monicker says: "We're smooth. We're gentle. We're anything but the seller of high-end, expensive hardware that large companies have made us out to be."
The Insignia line consists of a basic, low-cost version of the VisualSRM management package, an SMB edition of the eRoom collaboration software, an SMB edition of the RepliStor replication package, and an SMB edition of Storage Administrator for Exchange. But that's not all.
SMBs will also get their hands on a fresh rev of the Retrospect backup and recovery software that EMC acquired in its purchase of Dantz.
Much of this software centers around EMC's existing AX100 low-end storage box that is sold in conjunction with dear, sweet partner Dell.
The products do impress, but will SMB customers buy the pitch?
EMC chief Joe Tucci thinks so.
"Small and medium sized businesses are faced with the same challenges as our enterprise customers – explosive information growth, the need to improve productivity and lower costs, and a requirement for simplicity," he said. "EMC Insignia brings EMC expertise in these areas to a new and adjacent market at appropriate price points."
And the price points run as follows: the CLARiiON AX100/i starts at $5,500, Storage Administrator for Exchange SMB Edition costs $1,995, RepliStor SMB Edition costs $995 per node, VisualSRM SMB Edition starts at $995, eRoom SMB Edition starts at $995 for 10 users, and Retrospect starts at $399.
To help crack the SMB nut, EMC has reached out to VARs and resellers via its Velocity partner program. EMC will offer training, sales support and rebates if you move enough gear. This is the first time EMC has added an SMB element to the Velocity gig.
Charging the low-end market is a no brainer for EMC. It has let rivals own the SMB space, which often proves a nice target during lulls in corporate spending. Just ask IBM. ®
Sponsored: Learn how to transform your data into a strategic asset for your business by using the cloud to accelerate innovation with NetApp