Public procurement rules change today
Bidders gain right to challenge decisions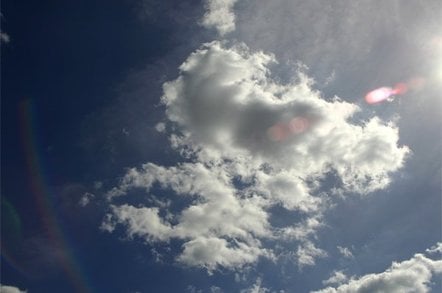 New public procurement and utilities regulations come into force today that could make e-procurement more attractive to contracting authorities, but could also make it easier for private sector bidders to challenge wrongful award decisions.
The public contracts regulations implement the European Commission's consolidated Directive (which was adopted in March 2004) into UK law and bring together three old separate regulations for works, supplies and services into a single text.
The utilities contracts regulations are also updated in line with a parallel utilities directive. According to Pinsent Masons, the law firm behind OUT-LAW.COM, contracting authorities and utilities should broadly welcome this legislative change, which seeks to consolidate, clarify and modernise public procurement practices.
Jill Marsal, an associate in the firm's Public Procurement Group, recommends contracting authorities and utilities take a good look at the new regulations. "Now is the time for them to put their houses in order," she said.
"Private sector bidders will be able to challenge wrongful award decisions more easily from now on with the express introduction of a standstill period in the regulations," she said. "Contracting authorities and utilities should therefore grasp this opportunity to give their purchasing procedures a health check and to adapt them to the detailed requirements of the EU rules."
Whereas utilities were expressly subject to rules on framework contracts under the old regulations, public sector contracting authorities were not. The rules applying to contracting authorities' framework contracts have now been expressly set out for the first time and in doing so have become stricter - frameworks must now not generally exceed a term of four years and their terms must be determined at the outset.
The new regulations also set out new standstill and debriefing obligations for contracting authorities. The purpose of these changes is to allow an aggrieved bidder a reasonable chance to consider its situation, and where relevant, to bring an action against the contracting authority before it concludes the contract.
In line with the aim of modernisation, the new regulations place more emphasis on the use of e-procurement. Contracting authorities, for example, can now benefit from shorter timescales when sending contract notices electronically, and can also detail their own procurement activities on a website known as a "buyer profile". Two new electronic purchasing tools are also now regulated, namely dynamic purchasing systems (DPS) and electronic auctions.
The regulations also introduce a new procedure known as the "complex dialogue". Although it is only available in limited circumstances for the procurement of "particularly complex" contracts, this procedure has the advantage of allowing contracting authorities to benefit from the input of those participating in the tender process.
The Public Contracts Regulations 2006 apply to contracting authorities in England, Wales and Northern Ireland, while separate and similar rules (the Public Contracts [Scotland] Regulations 2006) apply to contracting authorities based in Scotland, also in force today.
The Utilities Contracts Regulations 2006 apply to utilities in England, Wales and Northern Ireland, while the Utilities Contracts (Scotland) Regulations 2006 apply to utilities in Scotland.
Copyright © 2006, OUT-LAW.com
OUT-LAW.COM is part of international law firm Pinsent Masons.
Sponsored: Minds Mastering Machines - Call for papers now open