Elcom goes the way of all resellers
That's IT services, not funeral services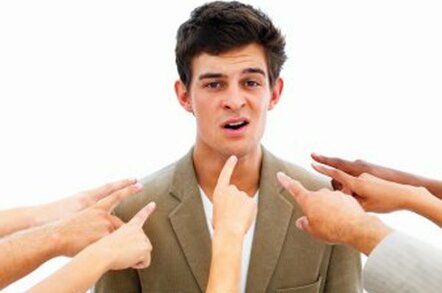 In the 80s it was 'he who dares, wins'. In the 90s it was 'get big, get niche or get out'. At the turn of the millennium it was going to be 'services, services, services.'
Then the dotcom boom turned everything upside down and the word was that everything you knew about business and everything you had built was worthless.
Elcom swallowed the hair brained advice coming out of Silicon Valley in the late 90s, sold off the bulk of its oh so unfashionable 'bricks and mortar' business and relaunched itself as a space-age internet reseller.
This week it is preparing for a strategic recalibration.
"We'll take [the company] into new areas like software and services and make it an all round IT provider, and make it profitable," says finance director Tony Davies.
The internet reselling business had not been bad to Elcom, but it had not been all it was cracked up to be either - just as it had caused disappointment across the whole of the IT&T industry, and even for those firms that had no interest in the internet.
Since 2001, when the space-age Elcom was snatched up in an MBO led by veteran Jim Rousou, the firm has seen revenues and profits decline. Revenues have dropped about £15m since their 2001 height of £65m. Davis refused to talk about profits, except admitting the decline.
"It's been a slow process of gradually cutting the size of the business down because of the need to cut overheads, because of the margins," says Davis of the last four years since he took part in the MBO.
"We've remained profitable. Not as profitable, but it's been a tricky few years," he says.
Last week's management buy-in by a team led by software industry veteran Nick Ellis appears to have validated the 2001 team's efforts to ride the storm.
Elcom will now be going the way of all things - into software and services. Ellis' 25 year track record of managing start-ups and turnarounds, clocking in time for companies including Ixos, Mobius and Obtree, will be an essential component of that strategy.
Sponsored: Minds Mastering Machines - Call for papers now open