English court refuses to confirm software's pedigree
Judge takes cautious approach to Point's claims of innocence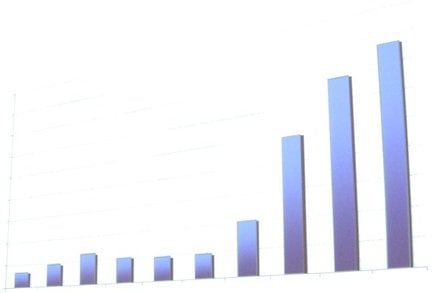 A judge has refused a developer's pre-emptive request for a High Court declaration that its software code was not ripping-off a rival's – in part because she had not seen the code or much other evidence, but also because the developer refused independent scrutiny.
In April 2001 Focus Solutions, a dominant supplier of software to financial services institutions, asked a smaller software firm, Point Solutions, to review modules of one of its products, Goal: Builder, a tool that can be used to develop insurance products. At the time, it did not expect Point to become a rival.
But one month later, Point was approached by Clerical Medical International and struck a deal to develop software for the investment firm. This was Point's first paying customer. Within two months, Point had begun development of what it called Acuo. The software was delivered to CMI six months later, on January 11, 2002. A variation, Acuo Web, was commercially released in August 2002.
Shortly afterwards, Point received a letter from the Chief Technology Officer of Focus. "I am now writing to seek confirmation of the provenance of the software you have developed in order to compete with Focus," wrote Frank Murray. "Our main concern relates to the speed with which you have developed your product."
The letter mentioned another firm, Synaptic Systems, with which Focus had contracted, only to find, as Murray put it, "that they, like you, had developed a product to compete with ours in an impossibly short time frame".
Requesting confirmation that Point had not copied the Focus software, Murray advised that legal action had been taken against Synaptic. "What has happened between Focus and Point Solutions is strikingly similar to what happened between Focus and Synaptic," he said.
Point denied that any copying of code or structure had taken place. It also refused to allow Focus access to Acuo's source code. However, Point suggested that a third party could check the code.
Negotiations began over the use of an independent expert, but disagreements arose over costs and the identity and terms of reference for the expert. Eventually, Point announced that it was no longer proceeding, and would instead seek a court's declaration that it had not infringed upon copyright.
So Point filed suit in December 2004, requesting a declaration and an injunction, prohibiting Focus from representing that Acuo is in breach of copyright.
It was a peculiar case for Judge Frances Kirkham.
"I am being asked to make a declaration that software, which I have not seen, does not infringe any copyright in another software product which I have not seen and in respect of which copyright has not been demonstrated," she wrote, and consequentially took a cautious approach.
"In my judgement, the absence of tested evidence brings this case close to the category of cases where the court is asked to answer a theoretical question," wrote Judge Kirkham. "The court should not grant a declaration which it is not satisfied is in respect of matters which are proven; which is necessary, which will be useful and which is accurate and which is appropriate in the context of the case."
Sponsored: Minds Mastering Machines - Call for papers now open