Walsall escapes scrutiny of scuppered Fujitsu deal
But auditor is sceptical of public rationale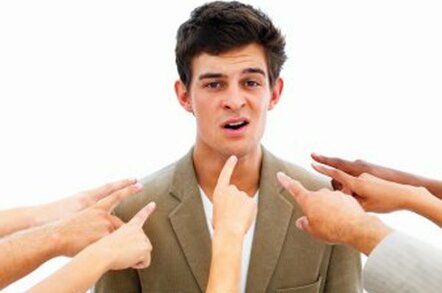 The District Auditor has refused a request to investigate Walsall Council Cabinet's secret negotiations over an aborted £500m outsourcing deal with Fujitsu.
Opposition council leaders wrote to the auditor in December, requesting an investigation because there had been no open negotiations of the plan, despite at least two years of negotiations, and the potential involvement of half a billion pounds of public money and 750 jobs.
The auditor, John Gregory, was this week drawing up his reply to Walsall councillors, declining their request.
He said his review of the contractual elements of the deal had given him enough information. He had "no great concern" about either the nature of the negotiations or the decision taken a fortnight ago by Walsall to abandon them.
However, he was sceptical about the reasons Walsall has given in public statements for the deal being abandoned. He had seen a letter sent by Walsall Council Leader Tom Ansell to staff that claimed the £500m, 10 year deal had been scuppered by a £2m shortfall in central government funding.
"The situation was a lot more complex than just that £2m," said Gregory, but insisted he had not been asked to investigate the reasons for the deal being canned.
Councillor Tim Oliver, Walsall Labour leader, said he was "not satisfied" because there had been no public debate about the deal - after two years of talks.
"We believe [the talks] should have been brought to full council from the outset," he said.
The first public full council meeting about the Fujitsu deal will be held on 6 February. The Cabinet, however, may save commercially confident matters for a second, private, session.
The public Cabinet meeting that councillors said would be used to discuss matters relating to the end of talks with Fujitsu last Wednesday was eventually held in closed session.
"Our complaint was that this was done through Cabinet and not full council," said Cllr Oliver.
Walsall Council was unavailable to comment. ®