IT industry prepares for the worst over ID cards
'Don't blame us, blame government'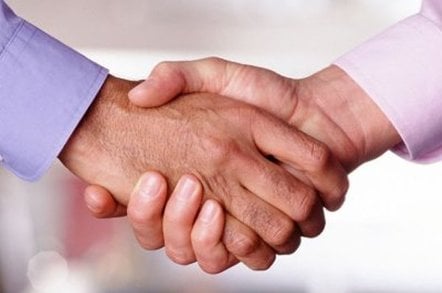 After years in which suppliers have absorbed most of the blame for government IT failures, the case for there being equal measures of ineptitude in the civil service is gaining momentum behind the concerted campaign against ID Cards.
The latest evidence was submitted as a statement this week by Intellect, the UK's IT trade association, in a thinly veiled case of passing the blame.
It followed a machine-gun of criticism about the feasibility of ID Cards this week, from the opposition, the Lords and anti-corporate campaigners.
The consensus fear is of the costs running out of control and the system not working, both are which are par for the course in public sector IT.
Intellect's members have been on the back foot for the last 18 months as the government's procurement agency, the Office of Government Commerce, streamrollered plans to make them take the bulk of accountability for IT failure.
IT failure is so commonplace that everyone appears to expect ID Cards, should they ever make it out of the Westminster ideas factory, to be an embarrassing debacle.
The problem for Intellect is that the suppliers always get the blame. And it does not suit them.
Intellect director general John Higgins should not therefore be blamed for sounding a little chippy when in his latest statement he says an ID fiasco would be the fault of government, not industry.
That's what he says between the lines anyway. What he actually says is that if the government wants ID Cards to work it should pay attention to all those things that it is known more for neglecting when implementing IT projects.
In summary, it is define a project's objectives well from the start, fix it in stone, give it strong leadership, audit its progress thoroughly, test it properly. That is, avoid doing going the usual way of government projects: plan it on the back of an envelope, ask for the world and plan for it to be built in a day by a couple of blokes found hanging around outside the Job Centre.
Intellect's advice is accepted knowledge in professional and academic circles, but it never fails to stop either government or businesses doing exactly the opposite when they want some IT system put in: they give all the responsibility and save all the blame for the supplier.
The most widely respected authority on this matter - and one that has advised the government over IT procurement - is the Standish Group. The IT failures Standish has studied all have one thing in common, which is a list of common reasons for going wrong.
Most of them regard the amount of preparation, discipline and responsibility taken by the customer. The top three reasons for IT failure are most telling: user involvement; executive management support; clear business objectives.
IT suppliers, being the experts, should do more to make sure their customers pay attention to these things. But pendulum had swung too far out of their favour in recent years. Cut them some slack. It's got a long way to carry in the other direction before we find a happy medium.®
Sponsored: Minds Mastering Machines - Call for papers now open