Salesforce.com places top-down bets on AppExchange ISVs
More interventionist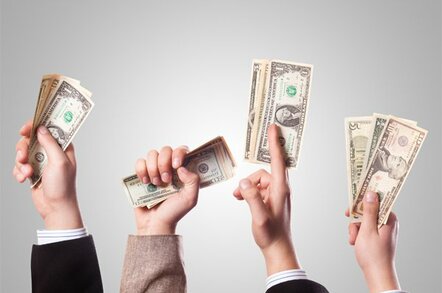 Salesforce.com is planning to actively target large ISVs, especially those serving certain verticals, to expand AppExchange and increase the service's enterprise focus.
John Freeland, Salesfore.com's recently appointed president of worldwide operations, told The Register that the company planned to make "some top down bets" and focus on key industries with partners.
Salesforce.com will also lobby big software companies that provide traditional enterprise-class functionality to join AppExchange.
Freeland did not provide details about which ISVs Salesforce.com will target, but listed health, manufacturing, the public sector and financial services as the top four vertical sector priorities.
AppExchange is the hosted CRM provider's attempt to establish a marketplace for enterprise applications. The market provides a venue for developers to post their software that can then be searched, downloaded and paid for by the end user. Applications also integrate with the Salesforce.com interface and customer data stored in Salesforce.com's systems.
Salesforce.com's chief executive, Marc Benioff, described AppExchange as being the "iTunes for enterprise software", where business software could be posted, searched and downloaded as easily as music is on Apple's iTunes.
While AppExchange already boasts a large list of applications - from Adobe Systems, Factiva and a host of lesser knowns - AppExchange is lacking any offerings from the big-name ISVs who are more typically associated with enterprise use - these include Microsoft, PeopleSoft, Oracle, Siebel and SAP.
Unfortunately for Salesforce.com, while these companies are invariably competitors, it is also important they are made available through AppExchange and integrate with Salesforce.com for Salesforce.com to continue its growth in the enterprise.
Salesforce.com has, until recently, been lacking enterprise-level deployments, a fact Benioff must have been aware of, as, this week, he added ADP, Cisco Systems, Symantec and Sprint/Nextel to a customer list that also includes Merrill Lynch.
Until now, Salesforce.com appears to have taken a laissez-faire approach to partnering, allowing ISVs to realize the benefits themselves of targeting Salesforce.com's subscriber base.
Sponsored: Minds Mastering Machines - Call for papers now open