SAP exec caught praising Oracle's Larry Ellison
Promises on-demand CRM by March too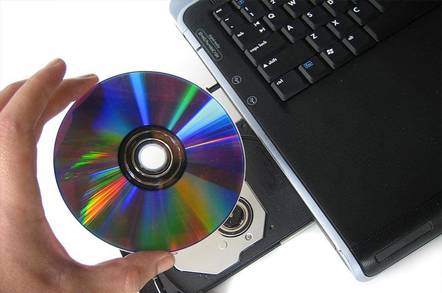 SAP's products and technology chief Shai Agassi has confirmed two things – he thinks Oracle's CEO Larry Ellison is a smart guy and his company will finally deliver its rival to Salesforce.com before March.
Agassi, speaking at AMR Research's Strategy 21 event here, admitted to admiring Ellison's intellect – a confession given the rivalry between SAP and Oracle.
"Larry is a very smart man," Agassi said. "You can quote me on that."
And so we will.
The moment of praise, however, was a rarity in a speech filled with sarcastic jabs at Oracle. The database giant cannot pull off its plans to unite disparate applications brought in-house through its many acquisitions, Agassi said, calling such an objective "fundamentally impossible." By contrast, SAP presents a solid and consistent roadmap that will not disrupt customers.
"We are standing behind what we say," Agassi said.
Such a comment may seem comical given the bit of news dribbled out by Agassi. He vowed that SAP will deliver an on-demand CRM service before March. Such software had once been slated to arrive in 2005 but was delayed.
Overall, Agassi used the AMR even to talk up SOA (service oriented architecture) technology – not a surprise given that it has become the topic of choice for software vendors. But contrary to many who claim SOA has already hit its stride, Agassi urged caution, saying 2010 is the most likely midpoint for SOA adoption.
"We will see a period . . . between now and then where anyone who knows how to spell SOA will double their salary," Agassi said. "Then it will taper off and go into normal implementation cycles."
Companies will use SOA technology to complement things such as payroll that they do not want to alter. The winners in the SOA race will be those software makers that can create new, interesting services that sit on top of the standard applications, Agassi said.
Back to the Oracle ribbing, Agassi noted that "There used to be a company that aggregated all of the failures of the previous (software) wave. It was CA. You figure out who it is today."
And then.
"You don't do $20bn worth of acquisitions just to get some marketing spin out of it. They are in a very interesting situation where they have to justify a very dangerous strategy that has not worked for anyone else before."
And.
"As long as they don't misquote us or change the numbers, everything is cool. The minute they start doing things that are disruptive and destructive to the industry, we don't like that."
And finally, after noting that SAP had hired plenty of people away from Siebel and PeopleSoft, Agassi said, "When you threw them into a room and said, 'Let's do this crazy thing' they said, 'That's crazy' and left." ®
Sponsored: Learn how to transform your data into a strategic asset for your business by using the cloud to accelerate innovation with NetApp