HP tired of being a mere JBoss supporter
Prepare to resell!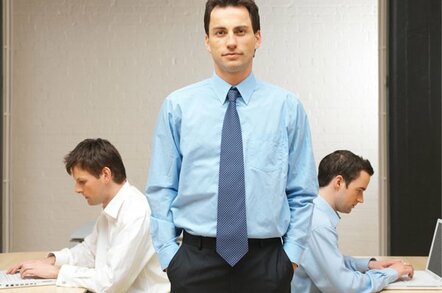 HP has broadened its ties with open source application server vendor JBoss in the hope of offering more middleware options to customers.
Until now, HP just supported the JBoss Application Server for use with its ProLiant and Integrity server lines. Now, HP will resell the full JBoss Enterprise Middleware Suite (JEMS) and complement the selling with support and services. HP will flog the JBoss code to its Windows, Linux and HP-UX users.
"Today's agreement expands HP's worldwide services and support for certifying JEMS components across all HP platforms," HP said. "It also broadens consulting and integration services and subscription sales from HP to all JEMS products - including Hibernate, JBoss jBPM, JBoss Portal and JBoss Cache - with expected availability in late February."
Beyond this arrangement, HP could be looking to expand its open source play by releasing tools meant to keep the goals of developers, business types and lawyers in line.
After refining its own open source processes, HP decided it may have some advice to hand customers. Or so the company's new VP of open source Christine Martino told CNET.
"We're exploring different business models for the tools we have," she said. "We've looked at (if we) should do it as a service."
Such a move would be similar to the likes of start-ups like Palamida and Black Duck that survey customers' code to find open source components. The vendors then work with clients to determine if the licenses governing the open source code match their IP policies. ®
Sponsored: Minds Mastering Machines - Call for papers now open