HMRC tax debacle spreads
Treasury: Tax crisis? What tax crisis?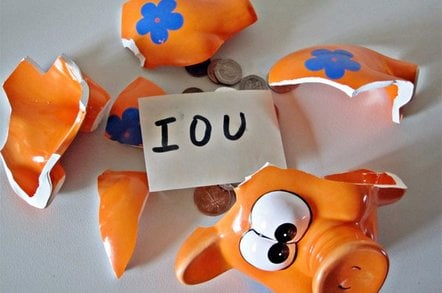 Staff at Network Rail have become the latest victims of scammers preying on the UK's tax credit scheme, the Times reports.
Meanwhile, the The Evening Standard is reporting that paymaster general Dawn Primarolo confirmed to MPs today that £2.7m has been harvested from the tax credit system by fraudsters.
It emerged last year that staff at the Department of Work and Pensions had their identities stolen by gangs who used the details to game the HMRC online portal for the tax credit scheme. Now it seems Network Rail workers also had their details hijacked and their IDs used to file false claims.
Primarolo told MPs today that the losses had been "limited" to £2.7m. At the same time, she said, tens of thousand more applications were being investigated.
This apparently was enough for the Treasury to insist that the UK's tax system has not been plunged into chaos. According to the BBC, the Treasury reckons that the fact the fraud was spotted shows how robust the tax system is.
Er, yes. And anyone concerned about abuse of the proposed ID card regime can rest assured the system will spot any scams once a few tens of thousands of individuals have had their identities ripped and replaced.®
Sponsored: Minds Mastering Machines - Call for papers now open