Google accused of being the next SAP
Clunky middleware empire brewing?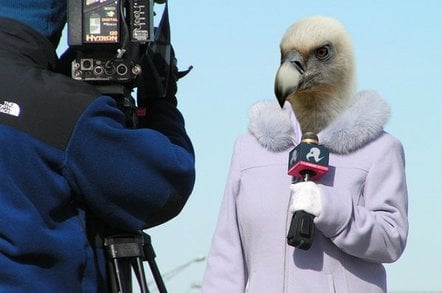 Is Google the next SAP?
That was the hardball question BusinessWeek reporter Sarah Lacy saved up for SAP's products and technology chief Shai Agassi here at the AMR Research Strategy 21 conference. The difficult query didn't faze the SAP executive. He looked deep inside, performed a gut check and busted out with –
"I don't think that is a real big threat."
The question underscores the growing desire by reporters to turn Google into something it's not. BusinessWeek is one of the leading culprits behind this trend, as the magazine has charged itself with the task of being the key portal for Web 2.0 hype. Is Google the next SAP, the next Cisco, the next Krispy Kreme or the next Superhyperglobaldatamart?
Quite frankly, the question is offensive for Google. It's rude to ask a broker of text ads if they plan to create the next middleware mass that takes months to install and teams of people to run. Google does not appear to be in the kludge-making business despite the Google Video aberration.
At some point, Google's stock will drop and some sanity will return to the market and the press. SAP is safe for now. ®
Sponsored: Minds Mastering Machines - Call for papers now open