Investors toy with Sun and HP
The science behind Wall Street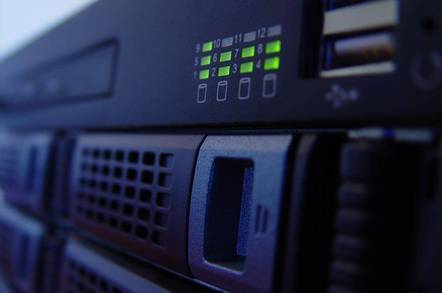 This has been a fine week for proving the sage wisdom of Wall Street, particularly where hardware companies are concerned.
Witness shares of Sun Microsystems which have drooped to $4.52 since nearing a 52-week high last week at more than $4.80 a share. Part of the drop seemed to stem from a Bernstein & Co. research note penned by analyst Toni Sacconaghi. The analyst downgraded his price target for Sun to $4.00 from $4.20.
Sacconaghi - by far the most diligent hardware financial analyst - knocked Sun for a couple of reasons. The first being a muted impact from Sun's impressive Opteron-based and UltraSPARC T1-based servers. The new systems have caught the attention of customers, but they just don't make up a big enough part of Sun's business yet to have a huge influence on overall revenue, the analyst said.
The second reason for Sacconaghi's souring on Sun is the more comic one. As he points out almost every quarter, Sun's shares bounce higher ahead of its quarterly earnings reports. Time and again, investors give in to their optimistic feelings and hope to cash-in early on a strong report from Sun.
And, time and again, Sun disappoints with falling revenue and either a miniscule profit or a teeny loss.
"Sun's stock has run up nearly 30 per cent since mid-November, ostensibly on expectations of notably stronger results driven by its new Galaxy and NIagara offerings," Sacconaghi wrote.
Sun will either impress or distress when it reports second quarter results on Jan. 24.
Our other bit of Wall Street humor centers around HP.
HP's shares today cruised right past a 52-week high to close at $31.34. It's been five years since investors saw such a figure.
In steps Prudential Equity Group with an upgrade, kicking HP to overweight from neutral.
Few analysts would have deemed HP overweight before CEO Mark Hurd arrived. We don't know if that was in deference to the company having a female CEO or simply because of Carly Fiorina's weak track record.
One thing, however, is clear. Hurd has not performed any miracles whatsoever since taking over HP. In fact, Fiorina enjoyed even better quarters during parts of her reign that Hurd has seen in recent months.
Still, the market seems to love the man for no other reason than that he is not Fiorina. Far be it from us to suggest that investors would be influenced subconsciously in their stock picks by sexist motivations.
No, the reason for the incredible Hurd boost from $20ish a share to more than $30 is clear.
"While HP's longer-term strategic issues still concern us, we expect these issues to be overshadowed this year by the benefit of continued cost reductions, improved tactical execution, consistency and credibility as well as strong earnings growth momentum," wrote Prudential analyst Steven Fortuna.
Credibility? Yeah, that's it. ®
Sponsored: Minds Mastering Machines - Call for papers now open