Topless car spares wow eBay
What a lovely pair of... badges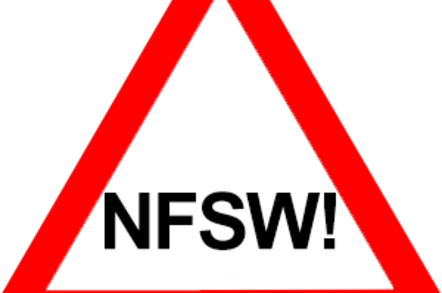 NSFW Long gone are the days when any shiny new motor car would be rolled out at some motor show with a near-naked hussy draped across the bonnet enticing the howling mob of (male) press and public to "come and adjust my twin carburettors" and "ooh, just the thought of fuel injection makes me go all dizzy".
Why? The world has grown up and moved on, that's why. Well, it almost has, which is why we salute the following old-school listing from eBay UK which has taken the best traditions of 1970s men's motoring mags and Carry On films and seamlessly fused them into one glorious celebration of all that was great about the UK automotive industry:
Yes, indeed, they don't write 'em like this any more:
What a lovely pair! these are nice original badges for the ROVER P6 V8 S 3500S, just need a bit of a wipe as have been in storage for ages and are a bit dirty (like the model ;-)
Pure class. For the record, the seller is offering quite a range of other bits and pieces, including some MOTO GUZZI style classic INDICATORS VGC PAIR FLASHERS. The pics are pretty well what you'd expect, but the blurb is quite innocently priceless, declaring as it does: "Nice big round indicators, can't remember what they were originally from but looked nice on Le Mans Mk1, will fit all big Guzzis & probably many others". Phwooooar! ®
Bootnote
A big pair of bouncy thank yous to reader Dave Smith for this bit of jubwatching. Now get back to work the lot of you.
Sponsored: Minds Mastering Machines - Call for papers now open