Dodgy anti-spyware firms to cough up $2m
FTC wins pay-out for 'ill-gotten gains'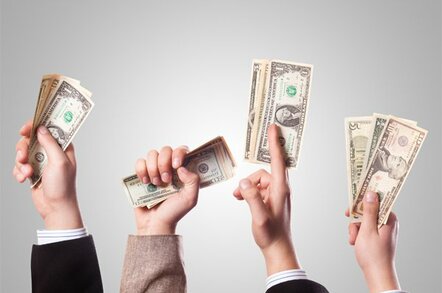 Two dodgy anti-spyware operators have agreed to cough up $2m to settle charges brought by the US Federal Trade Commission (FTC).
The US consumer watchdog alleged that Spyware Assassin and TrustSoft used email and pop-up ads to drive net users to their websites for a "free spyware scan". The "scans" revealed that spyware was present on computers even when they were clean and went on to flog anti-spyware software to concerned punters for up to $39.95 a throw.
In the case of Spyware Assassin, the FTC alleged that the free remote scan was "phony" and that claims that they had "detected spyware on the consumer's computer were deceptive".
Regarding TrustSoft's SpyKiller "scan", the FTC alleged that the software "deceptively identified anti-virus programs, word processing programs, and other legitimate processes running on the system as spyware". Even though SpyKiller promised to remove "all traces" of particular spyware on consumers' computers, the FTC alleged that the software "failed to remove significant amounts of spyware, including specified spyware the defendants claimed to remove".
In a ruling published last week, it was announced that Danilo Ladendoft and TrustSoft are to cough up about $1.9m to settle the charges brought by the FTC. "The settlement will prohibit them from making deceptive claims in the sale, marketing, advertising, or promotion of any goods or services and prohibits the specific misrepresentations used in promoting SpyKiller," said the FTC in a statement.
Thomas L. Delanoy and his corporation, MaxTheater - behind Spyware Assassin - will pay $76,000.
"Two operations that promoted spyware detection products by making bogus claims have agreed to settle Federal Trade Commission charges that their claims were deceptive and violated federal law," said the FTC. "The settlements require the defendants to give up a total of nearly $2m in ill-gotten gains, and prohibit deceptive claims." ®
Sponsored: Minds Mastering Machines - Call for papers now open