Apple online store blacklists innocent Channel Islanders
Jobs planning to slip into Jersey?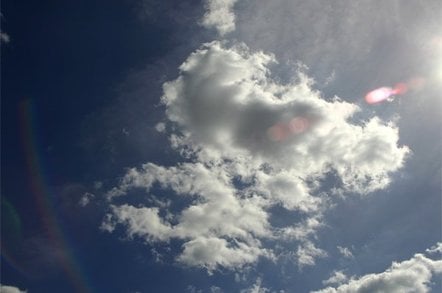 Apple UK has confirmed it is turning down orders from residents of the Channel Islands made through its online store while it considers opening a dedicated site serving the small islands in the English Channel quite near France.
Sales stopped in December, Apple told us, with customers asked to use real world shops instead.
Apple sent us a statement: "In order to provide an optimum service quality to our customers, we are evaluating the need for a Channel Islands Apple Online store. In the meantime, customers continue to be able to purchase Apple products from our network of local resellers."
Channel Islanders are a laid-back lot and seem to have taken this exclusion order in good heart. But rumours are beginning that Apple may open a dedicated web store to exploit the Islands' tax status.
The Channel Islands (Alderney, Guernsey, Jersey, Sark and a couple of really little ones) have a population of 162,000 and enjoy various tax breaks, notably freedom from VAT.
Online CD retailers have been quick to exploit the loophole - Tesco.com sells CDs from its base in Jersey because purchases worth less than £18 can be sold to UK residents without charging VAT.
So is Apple planning something similar? Does Apple sell anything for less than £18?
Well, there's a whole load of iTunes.
Otherwise, Register research reveals you can buy a set of six socks for your iPod for just £19 and a two-button mouse can be yours for £14.95. Cutting VAT from these prices could be just the New Year filip Apple needs...
Thanks to Reg reader and blogger Ryan Morrison for the tip. Read his thoughts here.®
Sponsored: Minds Mastering Machines - Call for papers now open