Is it SOX or socks behind drop in class-action lawsuits?
Hard to tell yet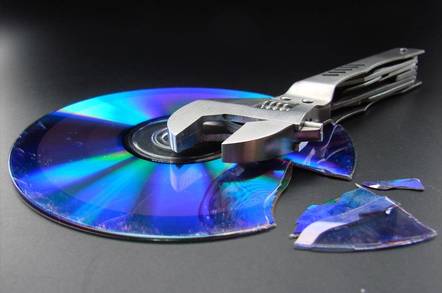 Call it post bull-market blues or the responsibilities demanded by Sarbanes Oxley (SOX), but the number of class-action lawsuits against public companies is dropping.
Lawsuits from disgruntled investors in 2005 stood at 176 - a fall of 17 per cent compared to the previous year, according to the Stanford Law School and Cornerstone Research. Last year's number is 10 per cent below the average number of filings between 1996 and 2004.
The fall comes four years after the US introduced SOX that demanded management follow government-mandated guidelines and procedures in finance and corporate governance to ensure they stayed on the right side of the law.
SOX helped the IT software and consulting industries overcome customers' spending inertia, as organizations installed systems designed to prove their compliance to external auditors. AMR Research says public companies spent $6.1bn on SOX compliance during 2005, up from $5.5bn in 2004, with $6bn expected to be spent during 2006.
SOX's introduction followed the accounting scandal of MCI WoldCom that sent former chief executive Bernie Ebbers to prison, and the collapse of energy giant Enron, whose founder Kenneth Lay and former CEO, Jeffrey Skilling, are due to go to trial in the US this month.
Not all are convinced SOX is entirely responsible for the drop in lawsuits, however. Stanford Law school professor Joseph Grundfest said it could take another two years before any firm conclusions can be drawn about whether the numbers are part of a downward trend.
One thing, though, is clear: the fall has coincided with the rise of the bear market and drop in exposure to risk for investors in areas like tech. Investor losses, measured by stock declines recorded on the day or day after a fraud is announced, fell 33 per cent year-over-year to $99bn in 2005, down from a high of $236bn in 2000.®
Sponsored: Minds Mastering Machines - Call for papers now open