Data security moves front and center in 2005
Users, admins likely to feel less safe after 2005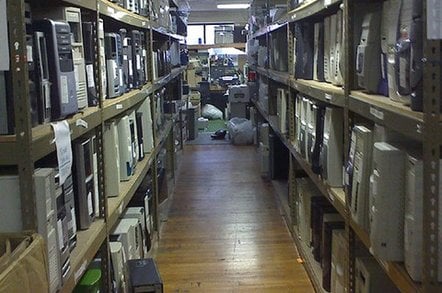 High-profile leaks of financial data left more than 50 million accounts containing credit card information and, in some cases, confidential details at risk in 2005. Phishing attacks, targeted Trojan horses and web-based exploits compromised millions of PCs last year to create centrally controlled networks known as bot nets.
While the further adoption of Windows XP Service Pack 2 is likely to reduce the total number of successful attacks - one study found that online users were better protecting themselves - internet service providers and consumer-focused groups, such as digital rights advocates and privacy watchdogs, remain wary.
"Although we have made some strides in helping consumers protect themselves, the threats are growing broader and more dangerous, so the risk of failure can be that much more catastrophic," Tatiana Platt, chief trust officer for America Online, said earlier this month regarding the study.
In 2005, the familiar threats of worm epidemics largely subsided. Instead, attacks targeting vulnerabilities in client-side applications - such as internet browsers and anti-virus software - rose to prominence. Data on bot networks revealed that those centrally controlled networks of computers remained a large threat. Also, attacks targeting the systems of specific people in government and industry have managed to sneak under the radar of security systems honed to detect mass infections.
The most significant trend in 2005 appeared to be the number of data breaches that resulted in the loss of personal and financial information - attacks only revealed because of the requirements of the State of California's Security Breach Information Act of 2003 (S.B. 1386).
In February, data collection firm ChoicePoint revealed that criminals created fake businesses to get sensitive and financial information on 145,000 US consumers. Later that same month, Bank of America disclosed that backup tapes containing information on 1.2 million government credit-card holders had gone missing. Topping the year of revelations, Mastercard International told consumers that online attackers had managed to compromise the database of a third-party credit-card processor, CardSystems Solutions, leaking information on 40 million accounts encompassing the four major types of credit cards.
Lax server security has been a key problem for many of the organizations that have lost information. One web-programming error resulted in the University of Southern California exposing approximately 280,000 records containing the personal details of people who had applied to the school. Guidance Software revealed earlier this month that information on nearly 4,000 customers had been stolen by attackers who had gained access to an improperly configured server.
Sponsored: Minds Mastering Machines - Call for papers now open