Best gadgets of 2005
We'll have five of each please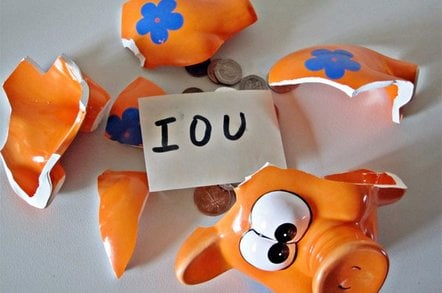 2005 in review Certified gadget obsessives Tech Digest and Shiny Shiny scour Gizmoville for the oddest digital goodies, TV Scoop features all that's cool in British telly and Propellerhead answers your PC queries.
Here's our top ten gadgets of 2005 - in no particular order:
Plantronics Pulsar 590a
We have been banging on about Bluetooth headphones for music players for nearly two years now, so good to see that Plantronics, and rivals Logitech, finally delivered the goods in 2005. They might not be the last word in sound quality, but the £100-ish Pulsar 590a are very cool, very simple to use and obviously cut out when your get a call on your mobile.
Sharp Vodafone 903
In our books phone of the year mainly for its superb three mega pixel camera which takes images that really are something special and its compatibility with the Sky/Voda TV over 3G service. It could do with a decent web browser though.
Nokia N70
The top-end camera phone the N90 and hard disk music playing N91 might have grabbed the headlines, but as innovative as they are both phones are a little too chunky for our tastes. Nokia did however get it spot on with the N70, a classic chocolate bar style handset complete with 3G facilities. It has plenty of excellent features including a two mega pixel camera, solid web browser etc and images from Sky and Voda's TV service looks great on its fabulous screen. If you don't fancy the Sharp 903 this is the phone to buy.
Motorola Oakley Razrwire
Sure we might have had a real pop at Oakley's Thump shades with their built-in MP3 player, but its collaboration with Motorola, the Razrwire, is a real winner. Wave goodbye to all those hideous looking Bluetooth headsets as these shades come with a miniature Bluetooth adaptor that clings on to their frame. They are sure to provide the template for Bluetooth headsets in the future so expect to see snap-on wireless models for all kinds of sunglasses in the stores by next summer.
Telewest TVDrive
Until we get to see the new HD-friendly Sky HD box this is our favourite hard disk video recorder. It has all you'd expect including a 160 Gigabyte hard drive and trick play facilities, plus a few bonuses such as three tuners (so you can record two programmes while watching a third) and picture in picture on the menu screen. Compatibility with the video on demand Teleport system, which includes the odd bit of HDTV, is the icing on the cake.
Sky Gnome
A much better bet than a digital radio for Sky users, the Gnome let its owner wirelessly stream radio stations, music channels and more from their Sky box to an odd triangular little device which can be sited anywhere in the home. It isn't too expensive either. Can't wait for the version which streams video as well as audio.
Nikon D50
Ok, so the Canon EOS 350D has its fans and the Nikon D70 is obviously a better camera, but for causal snapper looking to take the next big step in digital photography the D50 is unbeatable. A dream to use it takes brilliant automated pictures, yet invites the user to experiment with manual and creative settings. It isn't too pricey either.
Navman iCN550
In the year in which GPs went mainstream Navman is still out in front. Its top-end iCN550 is still the best system available thanks to superb user interface excellent quality maps and live traffic updates via FM.
Samsung SGH-i300
The first hard disk phone to hit Europe is a goodie. It is not too big, performs the basics well, features a two mega pixel camera and has tons of room (well three Gigabytes to be precise) for your music. Shame Samsung didn't add a standard USB connector though or bundle it with some decent earphones.
And for number 10, a couple of mobile phone apps:
Rok
ROK is building for its US launch at CES next week. So far it has a great track record in the UK market by being first with movies on memory cards for mobiles and handhelds and rolling out a TV services for GPRS phones. A company to watch.
Spinvox
Listening to your mobile phone messages is oh so dull so fortunately in 2005 Spinvox delivered a way of having all your voice messages transcribed and sent to you as text messages. Very cool and yes it does text swear words too.
Also loved:
Sony PSP – great screen, wonderful games
Sony NW-HD5 – superb sound quality, fantastic battery life, shame about the software
iPod nano – a corker, give or take the odd scratch
Philips 37PF9830 - the best HD-ready LCD TV around
Sponsored: Minds Mastering Machines - Call for papers now open