Hosted CRM: prepare your boat to be floated
Exciting 2006 ahead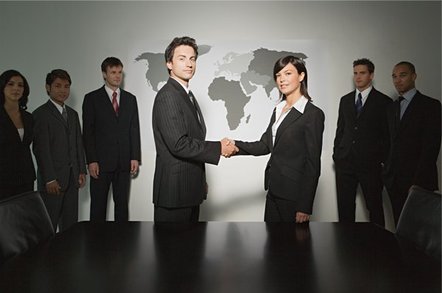 Quocirca's Changing Channels If hosted CRM floats your boat, 2006 is going to be an exciting year. The noise created by salesforce.com and others over the last few years has created a momentum for hosted offerings in the CRM market as a whole. The vendors are heading down the hosted route faster than their customers and prospects, but if they create enough momentum some end-users may be dragged there more quickly than they were planning.
A lot of the new action is going on at the low end of the SMB market. In October 2005, Sage, one of the largest suppliers of business applications to small businesses in Europe, announced a hosted version of its CRM Mid-Market Edition (the former ACCPAC). Badged SageCRM.com, it is to be sold to small businesses via the same channels as ACT!, Sage's on-premise CRM product for small businesses.
Sage will not be alone in offering hosted CRM to small businesses. There are already well established vendors like NetSuite, a pure hosted play and a host of other "me too" vendors that have emerged in the last few years; some of whom will probably fall by the wayside given the increased competition.
And Microsoft is set to join the fray. It has just released V3.0 of its own CRM product, and whilst it is still mostly sold as an on-premise product, it too has an eye on the hosted market. In theory, Microsoft Dynamics CRM is still not suited for hosting because it does not support multi-tenancy installations (that is running a number of customers on the same server).
But, this has not deterred some Microsoft partners from going full steam ahead. Aspective, a UK based CRM specialist, has launched a hosted CRM service based on the Microsoft product. Each customer will have to have their own server and Aspective limits deployments to a minimum of 10 users. It says this will enable it to maintain profits and still have a competitive per-user price. Hardware must be getting cheap – back in 2000/2001 many of the early providers of hosted products failed because they could not make a profit with such a model.
But it is not just about the cost of hardware. For example, RightNow delivers its product as either on premise or hosted, but it charges the same price in either case. It claims it can do this because it's as cheap to buy hardware and support customers on its own infrastructure as it is to supply and support on premise software. RightNow, like salesforce.com, is more focussed on the mid-market and enterprises.
As is Siebel, the grand-daddy of CRM. It has also been plugging away in the hosted CRM market with its own Siebel OnDemand product. IBM, who is Siebel's largest go to market partner for this product, sees it as part of its drive to get a bigger slice of the mid-market through managed services. But the relationship between the two is clouded by the probable takeover of Siebel by Oracle. Oracle itself has been mumbling about hosting its products as has the other giant of the business applications market – SAP.
There is a lot of activity from the big vendors then; some of which are creating opportunities for the channel. It must be daunting for smaller ISVs and resellers who sell their software with on-premise licences, who may think they are missing out on the hosted action – don't despair – there are specialists out there ready to help. For example, 7 Global, a UK based specialist in helping software vendors adapt their technology and business model to enable them to go down the hosted route.
On the other hand you might just want to sit back, watch the bun fight, and see if the users start following the vendors who have already committed to the hosted model – but beware, indications are that, in the long-term, they will.
Copyright © 2005,
Sponsored: Minds Mastering Machines - Call for papers now open