Firms count the cost of security threats
More threats, more security officers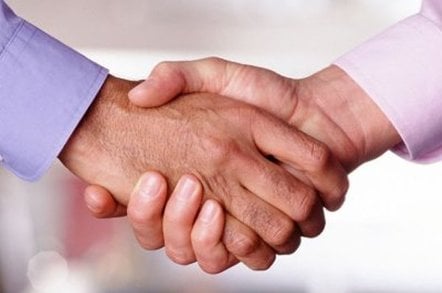 Security threats soared during 2005, along with the risk of financial losses, but a new report shows that companies still aren't heeding the warnings.
According to the State of Information Security 2005 report from PricewaterhouseCoopers and CIO Magazine, not only are security-related events up 22.4 percent on last year's figures, but the number of organisations reporting financial losses as a result of the attacks is also surging. Twenty-two percent of companies said they had been hit financially, compared with last year's 7 per cent.
But despite the growing security threat to businesses, only 37 per cent of respondents have a security plan in place, with only 24 per cent saying that they expected to develop one in the coming year. However, organisations with a chief information security officer (CISO) or chief security officer (CSO) fare a little better, with 62 per cent implementing a security plan.
More companies are employing a CISO or CSO, with 40 per cent of respondents in the survey having one on the payroll compared with 31 per cent in 2004. Security spending is slightly increasing to compensate for the growing threat, accounting for 13 per cent of an organisation's IT budget this year, compared with 11 per cent last year.
Malicious hackers are the top culprits to carry out the attacks, with 63 per cent of events attributed to them compared with 66 per cent last year. However, the number of employee-related attacks is also up, at 33 per cent compared with 2004's 28 per cent. Former employees remain a likely source of the security threats, representing 20 per cent of events.
Meanwhile, computer viruses still top the charts as the most common type of attack, rising to 59 per cent of attacks from 53 per cent the previous year.
Privacy issues delivered mixed results, with 17 per cent of respondents employing a chief privacy officer. More organisations also said they kept inventory of all third-party use of their data this year than in 2004 - 26 per cent compared to 16 per cent in 2004. However, some areas received a "could do better" rating, including posting the organisation policy on the company website. The number of companies providing employees with privacy training also slipped from 75 per cent in 2004 to 58 per cent.
"Some improvements continue in all areas of information security, including senior management commitment and an increased level of investment, some of which has been driven by increased regulation and compliance," said Ciaran Kelly, leader of technology advisory services, PricewaterhouseCoopers, Ireland. But he added that senior managers must maintain this level of investment in order to maintain the improvements. He said the survey proved that threats and attackers are becoming more sophisticated faster than companies are improving their defences.
More than 30 Irish companies took part in the survey, which surveyed around 8,200 chief executives, chief financial officers, vice presidents, directors of IT and information, CISOs and CFOs from 63 countries. A broad range of industries were surveyed, including manufacturing, financial services, government and education sectors.
Kelly told ElectricNews.net that recent events may have made companies think twice about their data security and disaster recovery plans. Many companies in the Hemel Hemstead region would now be counting the cost of failing to put proper plans in place, he said. "Many companies will be feeling the pinch now," he said. "It shows just how quickly it can happen."
Copyright © 2005, ENN
Sponsored: Minds Mastering Machines - Call for papers now open