IT Suppliers: who rocks and who sucks?
Your chance to give it some stick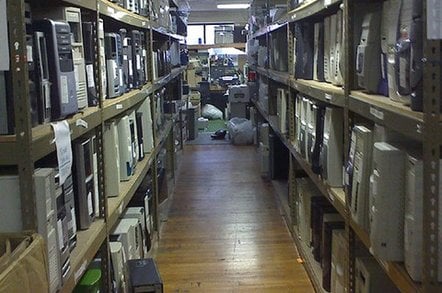 Reg Reader Studies Yup, it's that time of the month once again when we ask you - our beloved and IT-savvy readership - for your two bits' worth on a matter of import. However, this time around we have a real treat: your chance to really give it some stick about IT suppliers who really have their act together and those who've totally lost the plot.
Oh yes indeed. Unlike our standard survey format, you can express yourself freely on this one, so just go for it. Colourful language and whatever else it takes to vent your spleen is more than welcome - but remember we're after the positive stuff too.
You can highlight up to three suppliers of your choice (no pre-defined list) and tell us whether you are impressed or unimpressed and why.
At the end, we'll tally everything up, look for recurring comments and themes, and report back to you, picking some of the more creative quotes - language permitting obviously.
Feeling frisky? Go to it right here. ®
Sponsored: Minds Mastering Machines - Call for papers now open