Xen 3.0 ready to be hammered
Have at it, boys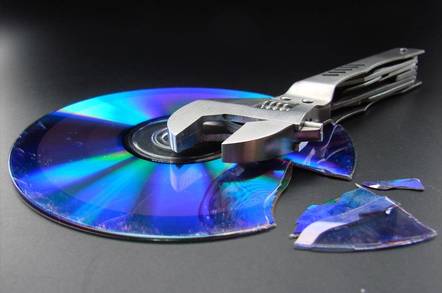 Xen has gone communal with Version 3.0 of the server slicing software hitting the internet in its mostly final form.
XenSource - the main company behind the open source software - handled the official launch of the "community release." This beta contains a final list of the new features that will be found in Xen 3.0 when it's released next year. Most importantly, customers can now access up to 32-way SMP support, links to Intel's VT (virtualization technology) and support for Physical Address Extensions (PAEs).
"With this release, we are taking Xen 3.0 to the community for hardening," said Simon Crosby, a vice president at XenSource. "We put the goodies on the site for people to help test the software and provide a CD that runs tests on machines and then posts the results up to our site."
The final list of features found in the community release won't surprise many close Xen watchers. XenSouce has talked about SMP, VT and PAE support for some time.
Most importantly, these tools help Xen grow up a bit. Version 2.0 runs on single processor machines only, while 3.0 will stretch up to 32-ways. Most customers will probably only look to run Xen 3.0 on four-way and below systems. In addition, Intel's VT support paves the way for better overall performance and for Windows to run on Xen, which has been a Linux-only product for the most part. Lastly, the PAE support gives customers a way to address more memory with 32-bit processors.
XenSource's major goal is to get 3.0 ready to slot into the next major releases of SuSE and Red Hat. As of last check, SuSE's next enterprise linux release - 10.0 - is set for May or June, so Xen 3.0 needs to be prepped well before that.
You can download the new software here.
XenSource also keeps talking up XenOptimizer, which we'll let the company explain to you because they've done such tremendous work with the English language.
"XenOptimizer provides Xen 3.0, the best-in-class technology for server virtualization, with new functionality to operationalize Xen to provide best-in-class virtualization across the data center," XenSource said.
Our humblerism spellchecker didn't recognize "operationalize," but we're only using a meageratron text edit programamentionalizationizer.
XenOptimizer basically provides a management console for keeping track of virtual machines and distributing OSes and applications across different servers. Customers can also use the tool to assign CPU, memory and I/O levels to OSes and software.
XenSource won't disclose the pricing for this package, which seems pretty odd.
"It's still early days for Xen, and we're trying to find the right price that meets the needs of customers," Crosby said.
Somehow, though, XenSouce has managed to sell XenOptimizer to actual customers, so a price must exist. We think.
If you're new to the virtualization game, then you'll also want to check out the offerings from VMware and Microsoft. Both companies sell similar packages for running multiple operating systems on a single server, workstation or PC. So far, VMware is the clear frontrunner in the market. ®
Sponsored: Minds Mastering Machines - Call for papers now open