Unix support and licensing focus for 'minor' Windows release
No need for Linux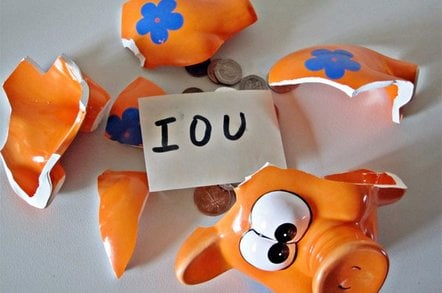 Microsoft is touting interoperability with Unix and a licensing offer for Virtual Server 2005 to promote a minor release of Windows that targets branch office users.
Windows Server 2003 R2, released to manufacturing Tuesday, features a built-in Unix subsystem, database and NFS connectivity, and the Identity Management for Unix package.
Microsoft's goal is for customers to slot Windows Server 2003 R2 in alongside their existing Unix servers while subtly encouraging them to migrate Unix-based tools and applications to Windows instead of Linux.
Linux has been nibbling away at Unix's market share, as customers look to adopt low-cost x86 servers and dump their more expensive RISC-based cousins, while transferring their Unix IT skills over to the open source operating system.
Microsoft is also offering Windows Server 2003 R2 Enterprise Edition with a Virtual Server 2005 R2 Enterprise Edition license for $99 until June 30, 2006, down from the regular $199 price. Windows Sever 2003 R2 Enterprise Edition can run up to four virtual instances on one physical sever at no additional cost.
Announcing the offer, Windows division senior vice president Bob Muglia said Microsoft wanted to make it easier to acquire Windows Server 2003 R2 by removing the need to purchase one of Microsoft's standard charging mechanisms - additional Client Access Licenses (CALs).
Microsoft is stressing the capabilities and licensing offer as Windows Server 2003 R2 is considered a "minor" update in the Windows franchise, coming between the three-year-old Windows Server 2003 and planned Longhorn server, expected in 2007. Muglia on Tuesday re-committed Microsoft to releasing minor builds of Windows every two years with major releases every four years.
"[Windows Server 2003] R2 is a more minor release, but provides great value for customers," Muglia said.
Microsoft is targeting branch offices that typically have limited IT and financial resources with improvements in Windows' management and storage capabilities. Windows Server 2003 R2 features DFS namespace and replication, an algorithm that Microsoft said can cut by half the amount of bandwidth consumed when conducting storage across a wide area network (WAN), and a storage manager for provisioning of Storage Area Networks (SANs).
On management and identity, Windows Server 2003 R2 uses Active Directory Federation Services (ADAMs) and Active Directory Application Mode (ADAM) for identity management and compliance, and the WS-Management specification for management of servers.
Muglia also stressed compatibility with Windows Server 2003 and Server 2000 systems, promising "100 per cent compatibility with existing applications" and installation without the need to endure a long testing cycle.
"Windows Server 2003 R2 is an important release for Windows server. The focus on compatibility is paramount... we know you have existing investments and we have built web services to fit right in. It's meant to be interoperable with Windows and Unix," Muglia said.®
Sponsored: Minds Mastering Machines - Call for papers now open