What's it all about, ALF
Serena is sponsoring a new Eclipse project called ALF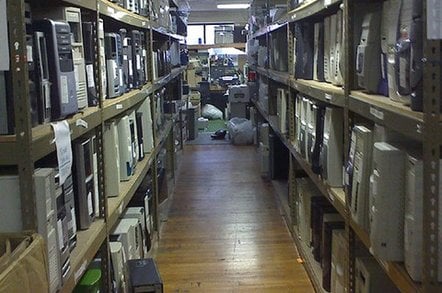 Serena is well-known for cross-platform change management but it has been expanding its offering of late, to cover more of the Application Lifecycle. Its SAFE (Serena Application Framework for Enterprises) vision centres on configuration/change management and version control but now includes business process modelling and automation, requirements management, issue and problem management, IT governance and methodologies for development and support, build management, deployment and production support – but not coding automation or testing (see the product summary here).
So, it is complementary to offerings from people such as Microsoft and Compuware, which are more code-oriented. Its strength is that it can support the enterprise as a whole, including the mainframe. Other lifecycle offerings tend to use third-party offerings (from BMC, for example), for operational support across the enterprise.
However, with the widespread availability and acceptance of standard frameworks such as ITIL and OMG's MDA, all the players in this space are expanding their scope – Telelogic, for example, has acquired System Architect; and Release 10.3 of this now gives its Application Lifecycle Management toolkit a respected capability for enterprise architecture and business process management modelling.
The appearance of such visualisation tools addressing the entire application lifecycle is a response to the increasing complexity of the IT environment and recognition of its importance to the business.
There is now increasing acceptance of abstraction and modelling in general, but this has only been possible because of the emergence of genuine standards, catalysed (we think) by Rational's sterling work in ending arguments over the shape of boxes with the UML (Unified Modelling Language) and RUP (Rational Unified Process). IBM now owns Rational and IBM/Rational's support of the (now independent) Eclipse open-source platform points (we think) towards the future in this area.
Watching these developments, Serena has seen the need for a pragmatic, low cost and open framework for managing the application lifecycle, using a loosely-coupled service-oriented approach.
Point-to-point integrations of different operational technologies are as costly to develop and maintain as point-to-point integrations of business applications, as Kevin Parker, VP, market development at Serena and now Evangelist for what it calls "ALF", explained to me. ALF – Application Lifecycle Framework – is a new Eclipse project sponsored by Serena, although other notable companies are involved including: Catalyst Systems Corporation (with Openmake); Cognizant (IT service delivery model); Compuware (IT governance and QA though to development and QA); Secure Software (application security) and Segue Software (testing and quality optimisation).
ALF, it's promised, will be a service-based architecture providing a platform-agnostic foundation for multi-vendor integration and service orchestration.
Sponsored: Minds Mastering Machines - Call for papers now open