Sober storms November virus chart
FBI investigation ruse dupes thousands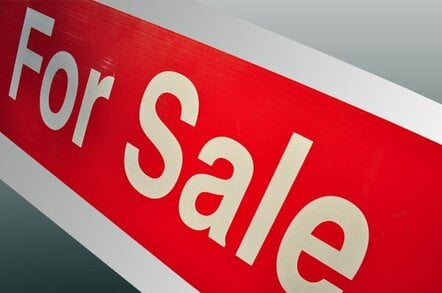 A new variant of the prolific Sober worm has come from nowhere to dominate November malware charts. Despite being detected very late in the month, the Sober-Z worm has stormed to the top of the latest monthly chart compiled by anti-virus firm Sophos.
At its peak, Sober-Z accounted for one in every 13 emails sent and 42.9 per cent of all viruses reported to Sophos. The prolific spread of Sober-Z worm pushed NetSky-P, the worm written by convicted German teenage virus writer Sven Jaschan, into second place in Sophos's November malware chart. NetSky-P held the top birth in Sophos's chart from July until October prior to being ousted this month.
Sober-Z worm appears as an email attachment in messages purporting to come from police agencies (such as the FBI and the UK's NHTCU) containing bogus warnings that recipients are under investigation for visiting illegal web sites. These messages are designed to dupe recipients into opening infectious attachments. Sober worms are configured to feature in an attached payload to infectious email messages featuring either English and German subject lines and body text.
Once the attached file is run, the worm scans the user's hard drive for email addresses, in its search for fresh targets for infestation. It also attempts to disable security software on infected Windows PCs, leaving users more exposed to further hack attacks. The first variants of the worm were seen more than two years ago but Sober-Z is the most virulent strain to date.
"Since we saw the first Sober worm back in October 2003, its author has tried to improve upon tried-and-tested tricks to dupe computer users into launching infected attachments," said Carole Theriault, senior security consultant at Sophos. "This latest worm purports to be a warning from CIA and FBI agents, accusing recipients of visiting illegal websites. Mocking the feds is a sure-fire way of goading the authorities, and you can't help but wonder whether the author is desperate to be caught."
Aside from Sober-Z, November's chart is dominated by the Mytob, NetSky and Zafi virus families - showing that cyber criminals are increasingly bringing out new variants of established threats in order to maximise their impact.
Sophos's research shows that 2.7 per cent, or one in 38 emails, is viral. Sophos now identifies and protects against a total of 114,082 viruses, an increase of 1,940 on last month. ®
November top ten virus chart, as compiled by Sophos:
Sober-Z
NetSky-P
Mytob-GH
Mytob-EX
Zafi-D
Mytob-BE
Zafi-B
Mytob-AS
NetSky-D
Mytob-C
Sponsored: Minds Mastering Machines - Call for papers now open