HP invites all the cool businesses to its data center club
Hang out, crank some code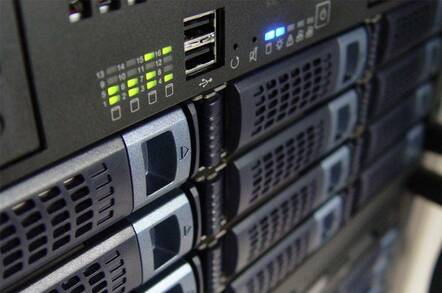 HP has once again started to push "utility computing" on its customers in the form of a new Flexible Computing Club.
Seriously.
In short, HP will let "club members" rent space in its data centers. You can have applications permanently sit on HP's systems or buy extra compute power as needed during peak periods. "The cost-per-unit pricing is ideal for customers with compute-intensive jobs that can outstrip the capacity found even in very well-equipped IT environments," HP said.
You're right in thinking that this idea doesn't seem terribly original and that notion of a "computing club" is lame at best. Most of the major vendors and plenty of start-ups have long pushed the utility computing idea in different shapes and forms. HP, for example, used to sell something called the Utility Data Center but found that customers couldn't quite swallow the concept of a magical server room.
Of late, the large server vendors have veered more toward selling certain amounts of processing power or storage at a set price. HP seems to be adopting this model with its new utility computing club. It will, however, need to execute well to make the strategy work, given the failures rivals have already experienced with the pay-to-compute model.
To its credit, HP appears to be approaching the utility club on humble terms. Unlike UDC, this isn't the end-all, be-all answer for every big business.
"The new services are designed for industries such as oil and gas, financial services and health sciences as well as independent software vendors that need to test software on large-scale infrastructures prior to release," HP said.
In addition, HP will try to make the club idea more palatable by offering services to calculate what applications can benefit from the new model and a 48-hour pilot project.
At the moment, HP has a rather feeble "flexible computing" information page here. We hope more information will appear in the future. ®
Sponsored: Learn how to transform your data into a strategic asset for your business by using the cloud to accelerate innovation with NetApp