Nvidia G70GL gains PCI Express thumbs-up
ATi's 80nm chips near release, too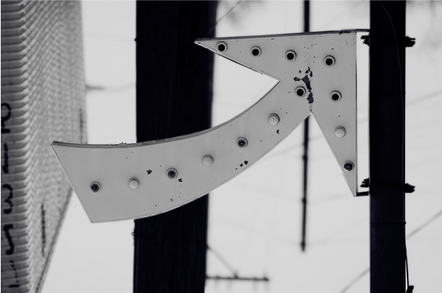 Nvidia's upcoming G70GL graphics chip has achieved official PCI Express certification, paving the way for the part's introduction in the not-too-distant future.
Separately, sources from within Taiwan's graphics-card maker community have claimed ATI's R580 chip will launch early next year.
The G70GL first appeared in July, when it was mentioned in a leaked copy of a future Nvidia driver update. The part failed to appear on the PCI-SIG's list of certified PCI Express products in August, unlike a number of other driver-exposed parts which have since shipped, such as the GeForce Go 7800 GTX.
The PCI-SIG updated its product list again this week, with the only notable new Nvidia entry being the G70GL.
Nvidia is known to be preparing the GeForce 7800 GS for release, and it's possible the G70GL and 7800 GS are one and the same, though there's a G72 on the way, too. The 7800 GS is believed to be a 16-pipeline chip that will fill the gap between the 6800 GS and the 7800 GT.
It has been claimed for some time that ATI will launch the R580 in early 2006. The latest whispers, revealed in a DigiTimes report today, add weight to the claim. The report's sources suggest the part is in its final stages of testing, so it shouldn't be too far from PCI Express certification itself.
The moles said ATI is also preparing new low-end parts, the RV505, RV535 and RV560, all fabbed at 80nm. The RV505 has surfaced before, as a 90nm chip, but the other two chips are new entries on ATI's list of codenames. The RV535 would seem to be an 80nm spin of the 90nm RV530 which appeared on roadmaps earlier this autumn. ®
Sponsored: Minds Mastering Machines - Call for papers now open